"When you're in search of excellence"

Photos of our Broomed Concrete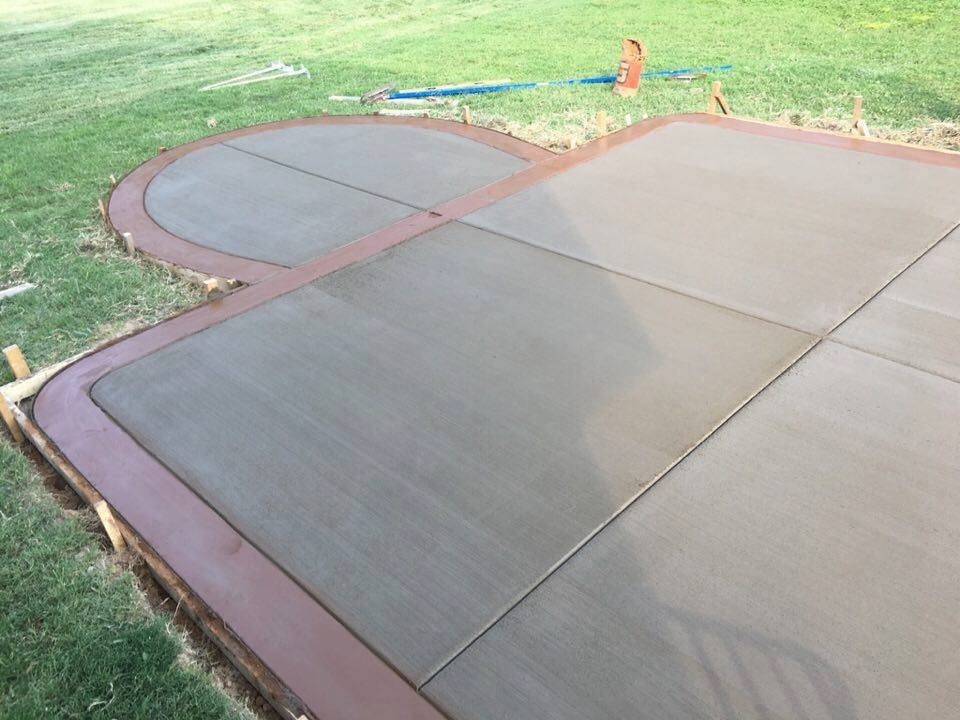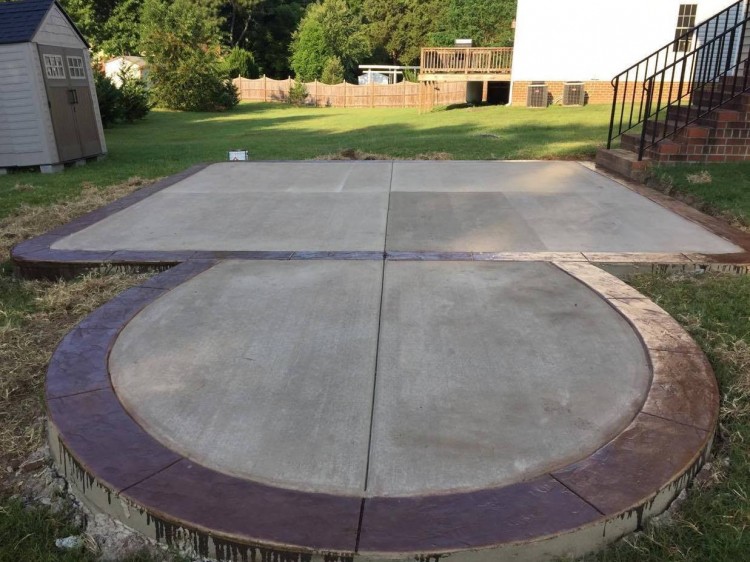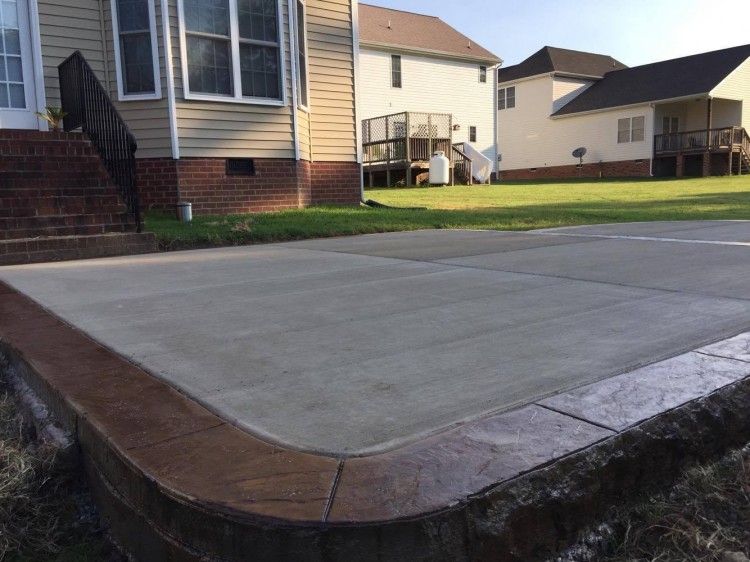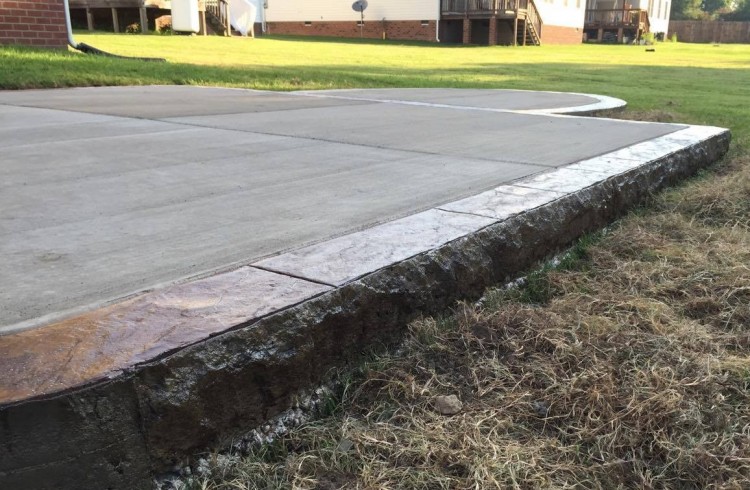 Concrete Patio & Firepit Radius
Brushed Concrete Interior
Chocolate Textured Border​​
For this patio extension, we used brick that matched the customers home and created a beautiful border around the existing and new concrete, creating a lovely outdoor living area for them.


We installed this really neat double sidewalk for a wonderful couple. The walkway runs along the driveway, then splits and goes up to the front porch and around to the back garage door. The interior is basic broomed concrete. The border
​border is textured in a light gray integral and medium gray release.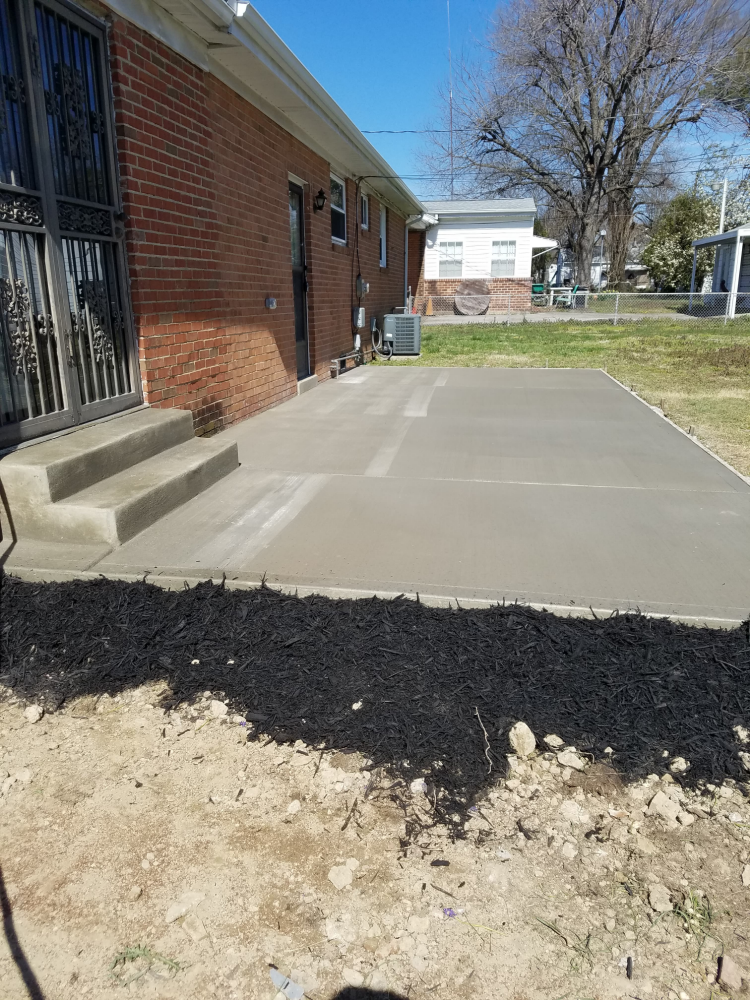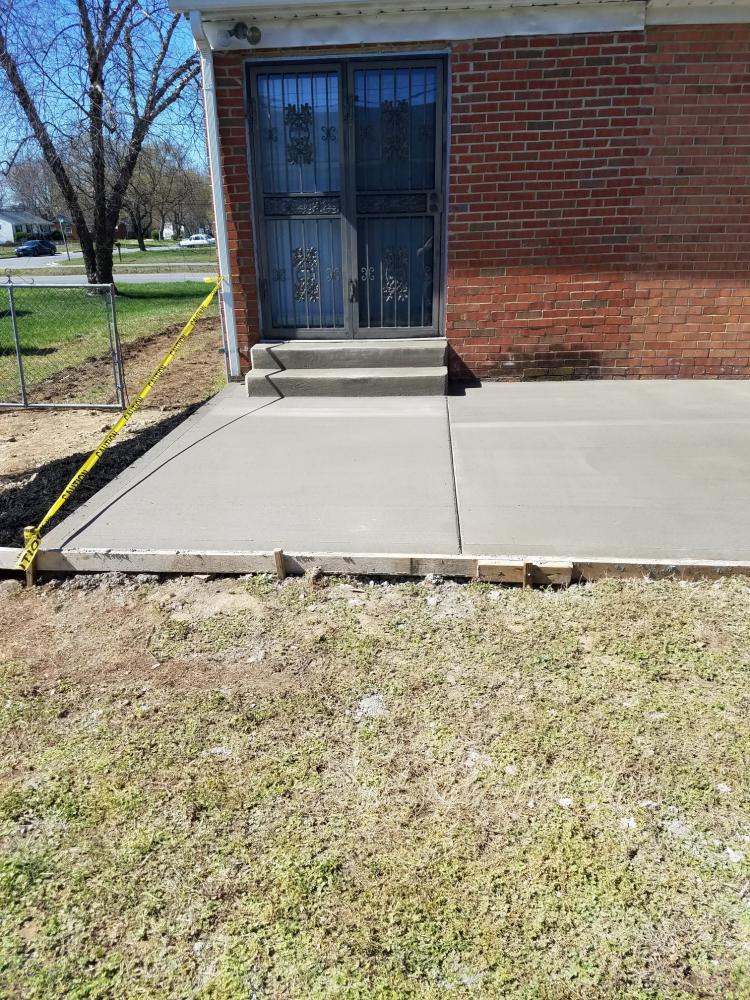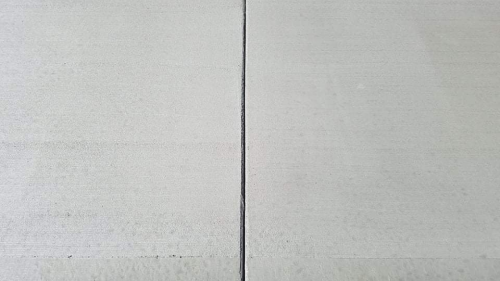 This customer was trying to make some repairs and upgrades on a home they own before listing it to sell. The existing patio was sloped towards the home and a vent was installed in the foundation causing rain water to pour under the home. We removed the vent, filled the hole, installed a new patio with the proper fall away from the home and installed new concrete steps. They were so pleased they asked us to price a driveway from the road to the back patio.


(the white marks you see are where the concrete was beginning to cure, it was still mostly wet when these photos were taken)​


These steps were in terrible condition due to being installed improperly. We ripped them out and gave the homeowner some beautiful, modern concrete steps to add curb appeal to the front of their home.