"When you're in search of excellence"
Photos of our concrete work.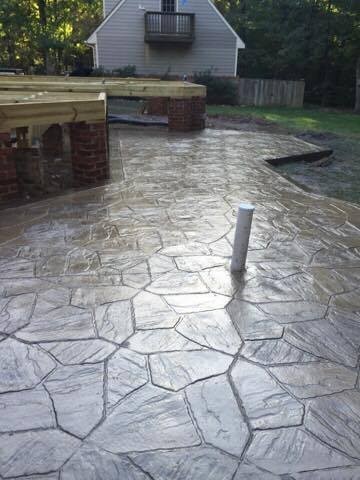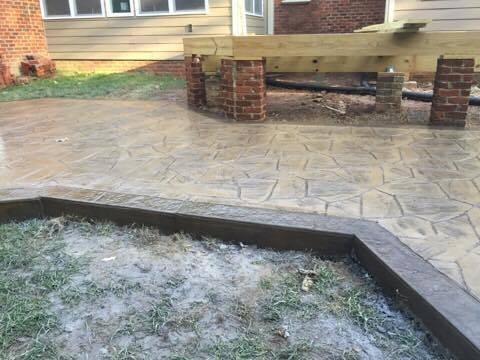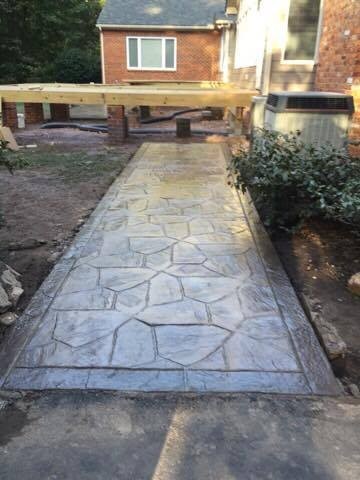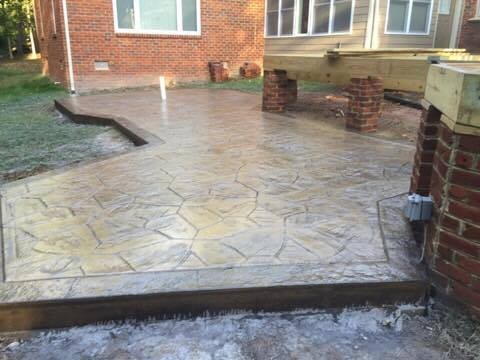 Stamped Concrete Patio & Walkway
​Colors: Khaki Integral & Dove Gray Antiquing with Chocolate Border
Stamps: ​Arizona Flagstone & Texture Border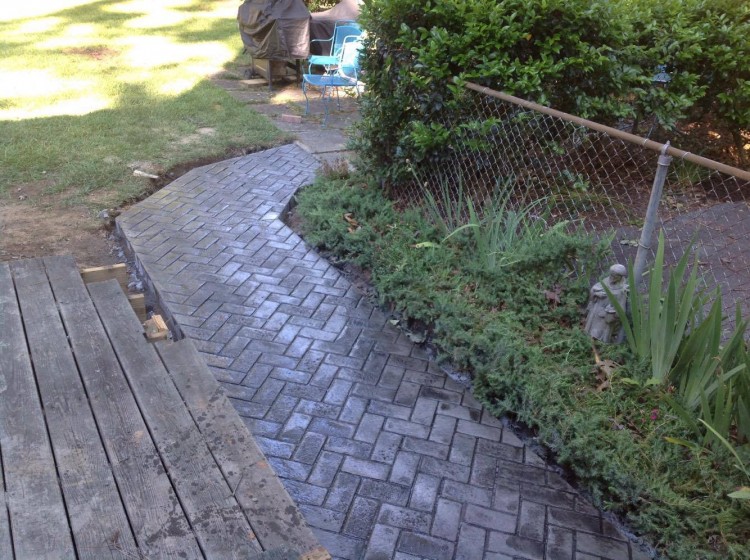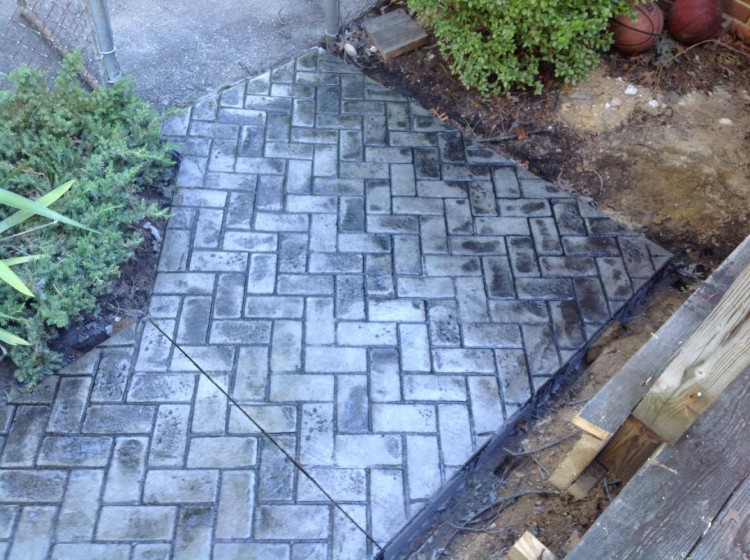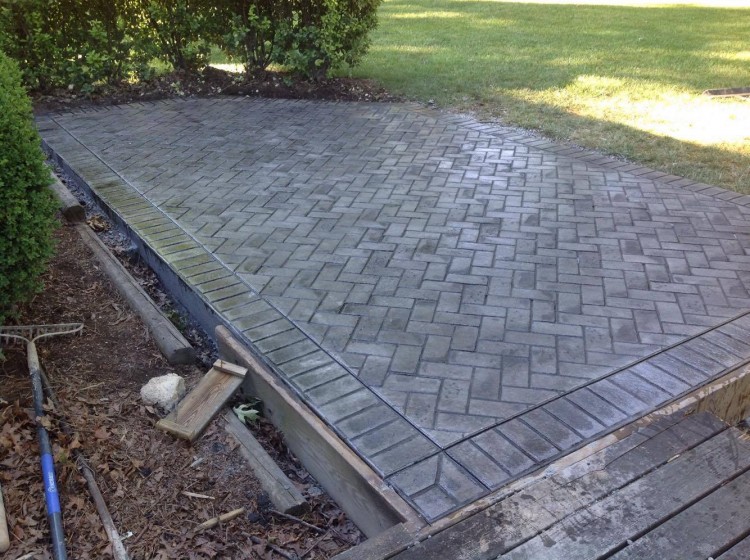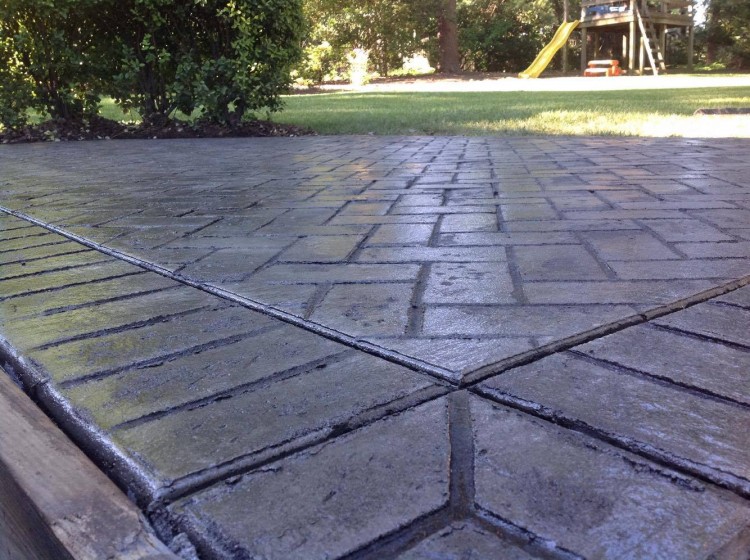 Stamped Concrete Patio & Walkway
Colors: Silver Dove Integral & Charcoal Antiquing
Stamps: Herringbone Interior & Brick Border​​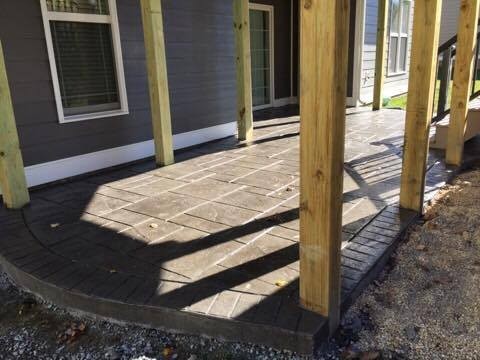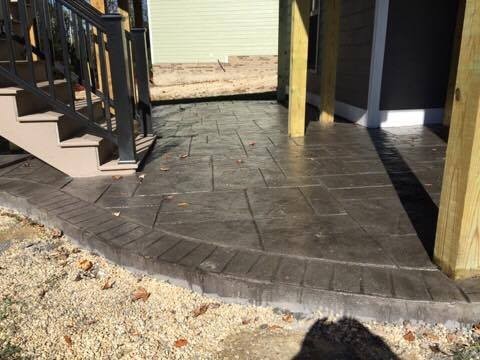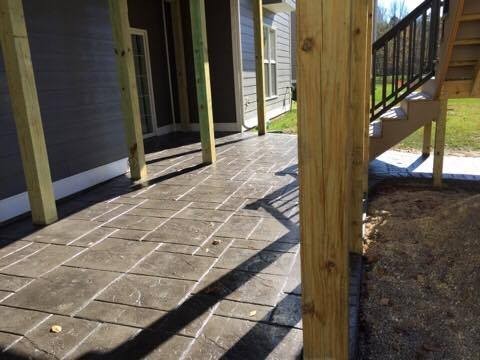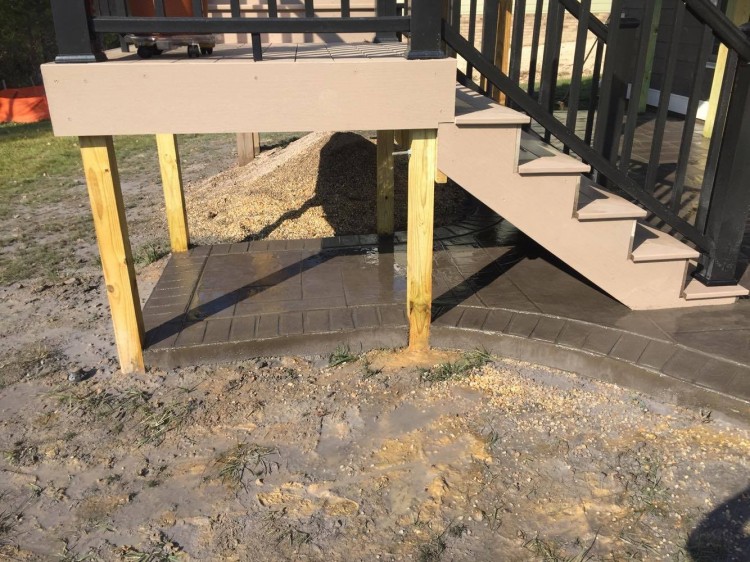 Stamped Concrete Under-Deck Patio
Colors: Silver Dove Integral & Charcoal Antiquing
Stamps: Ashlar Slate Interior & Brick Border​​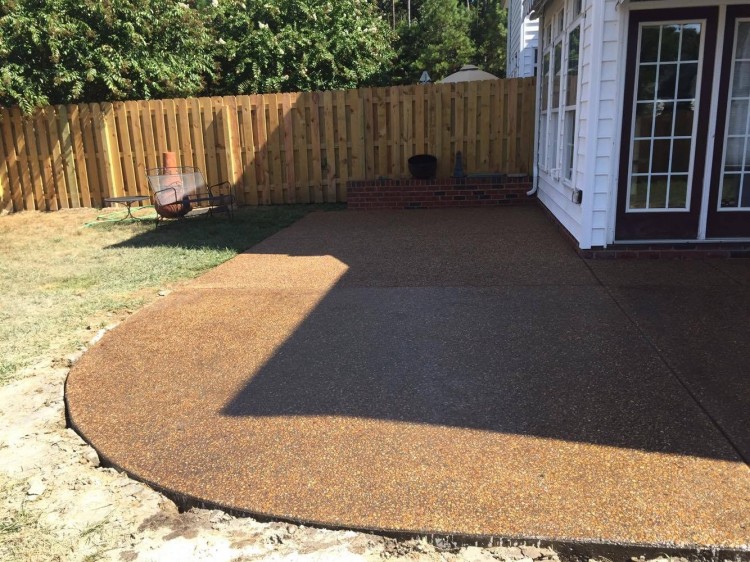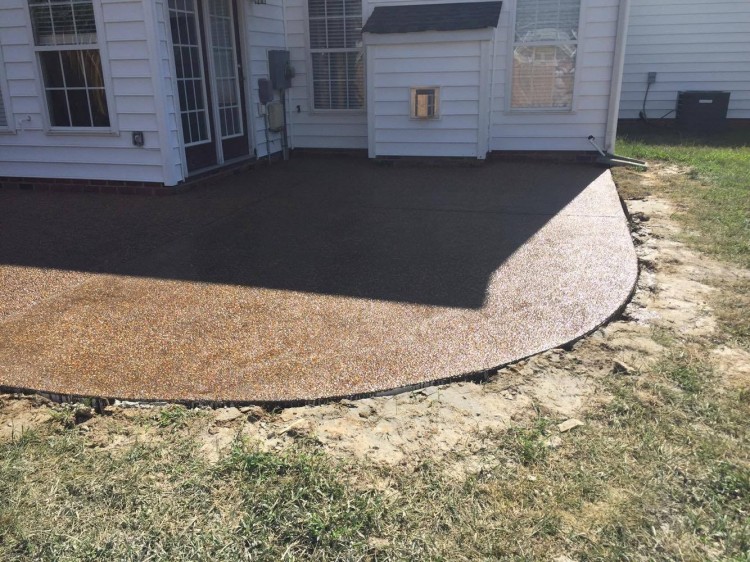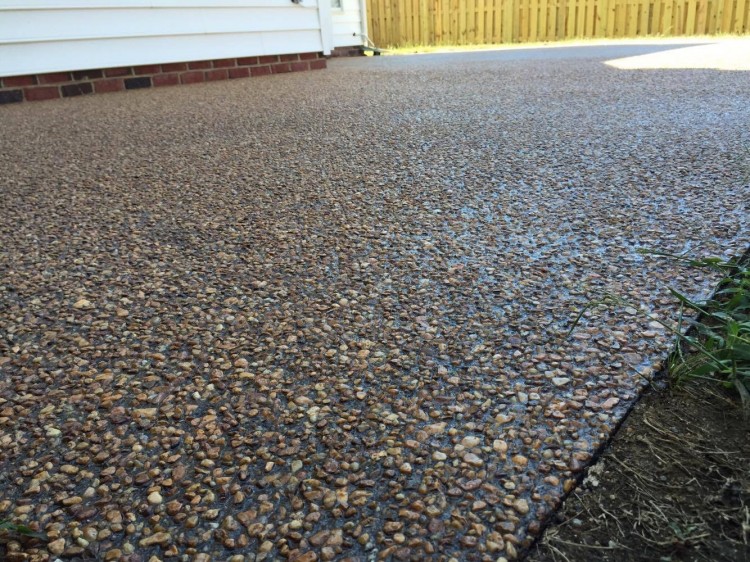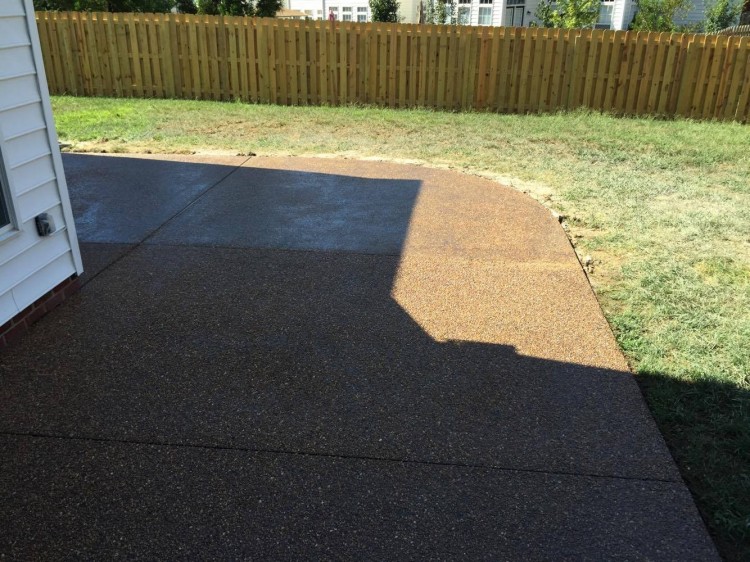 Aggregate Patio Extention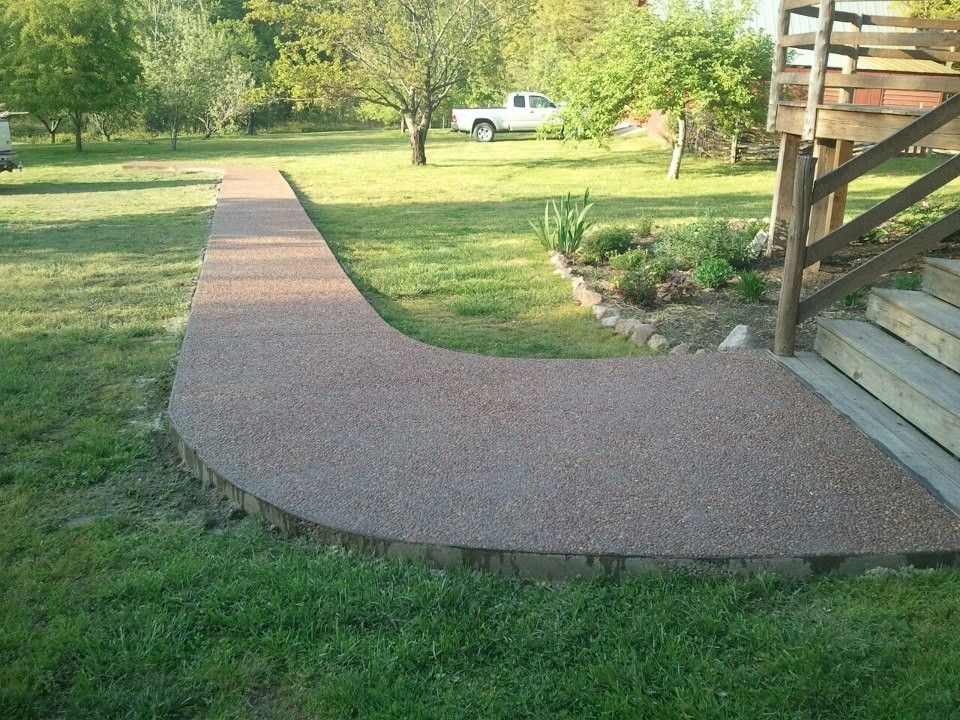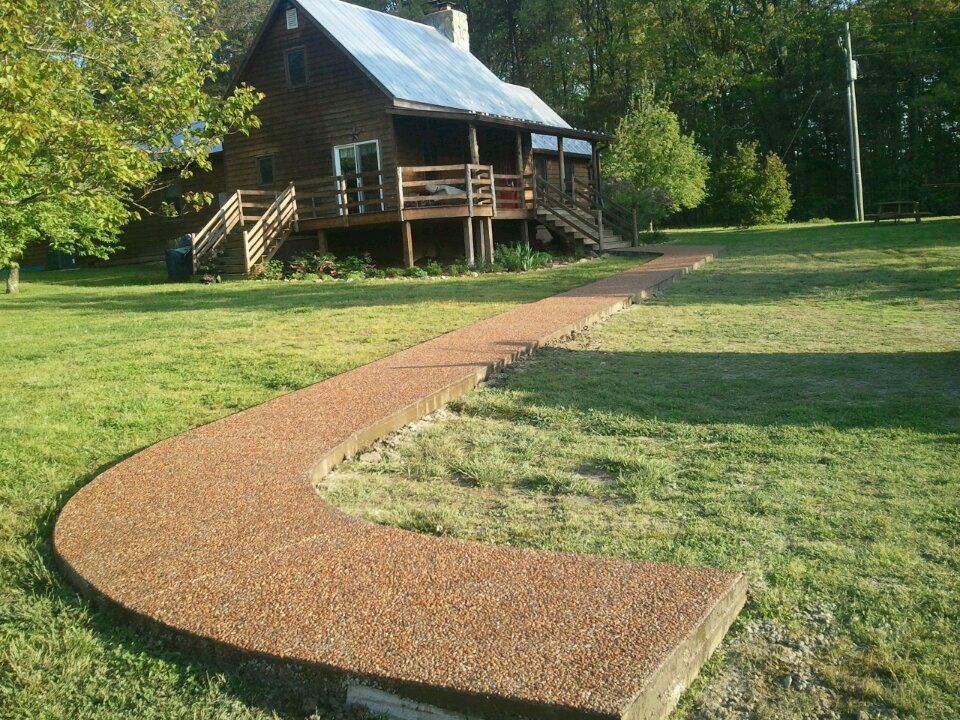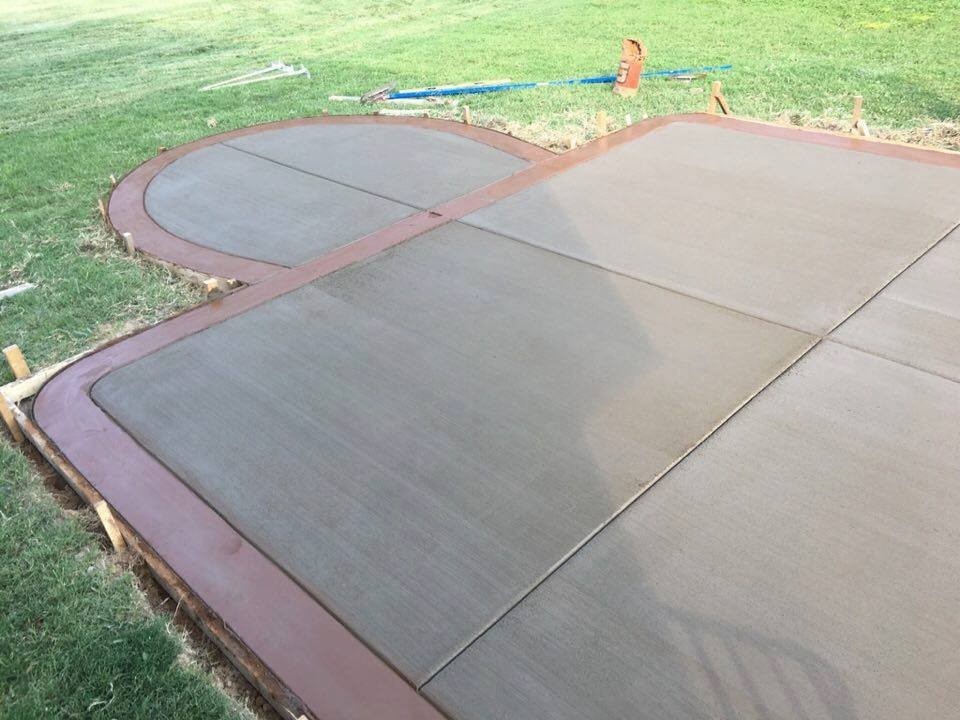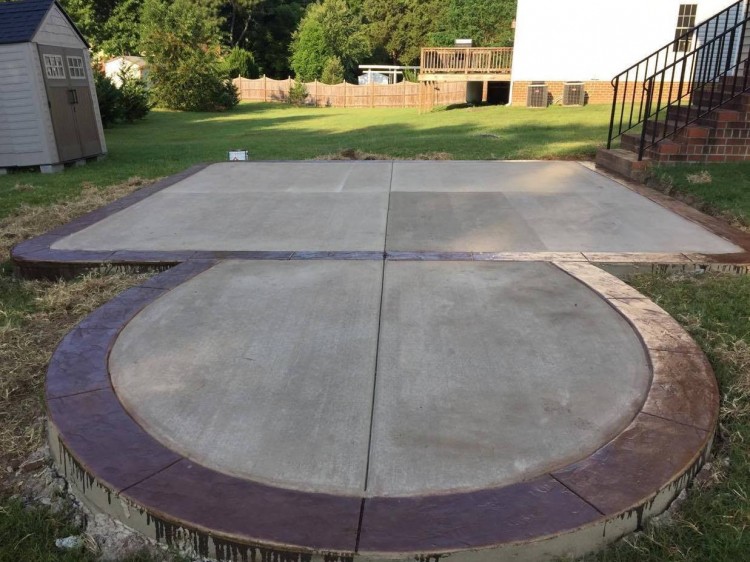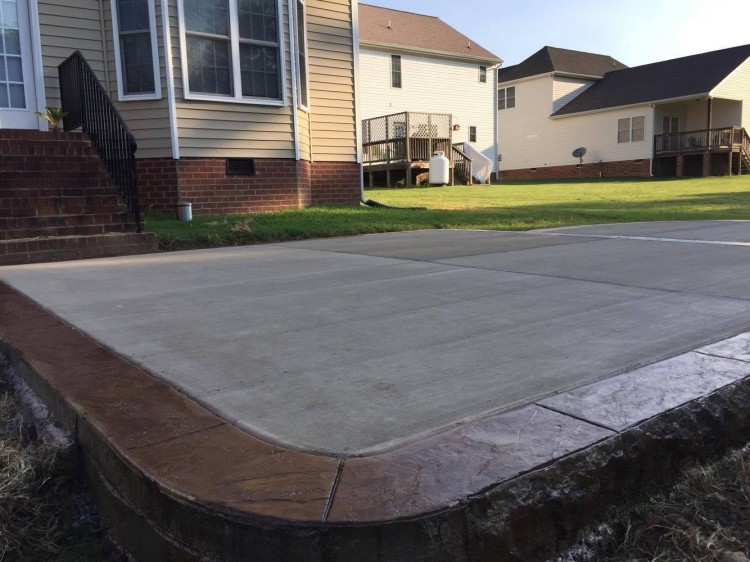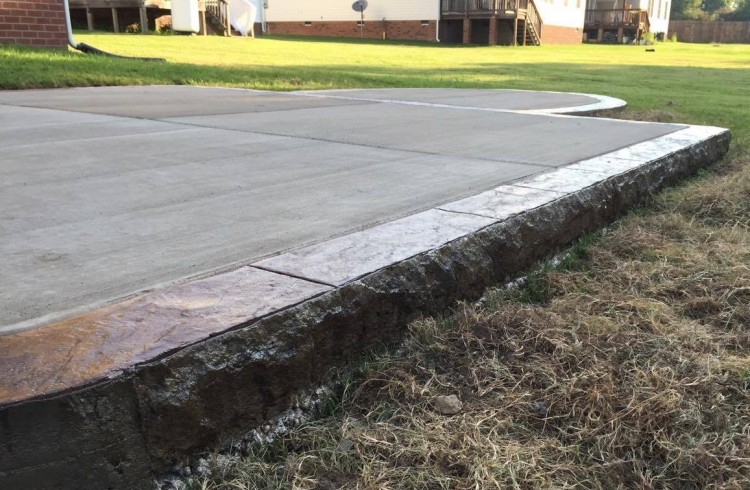 Concrete Patio & Firepit Radius
Brushed Concrete Interior
Chocolate Textured Border​​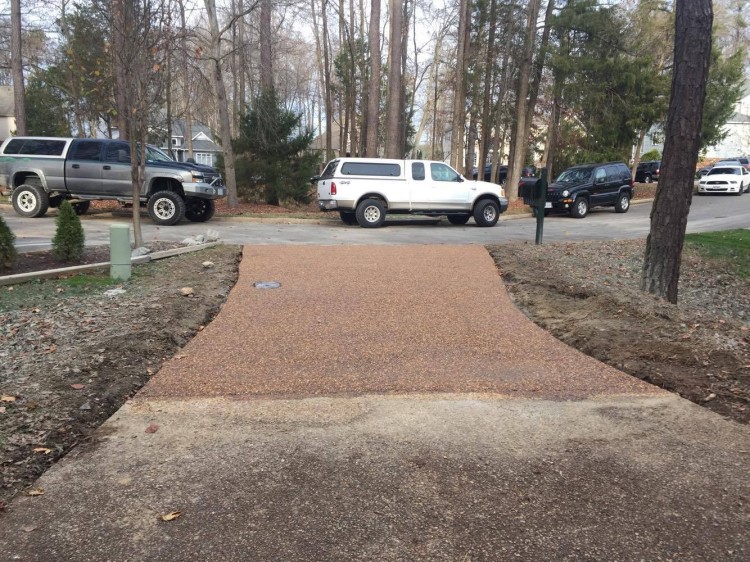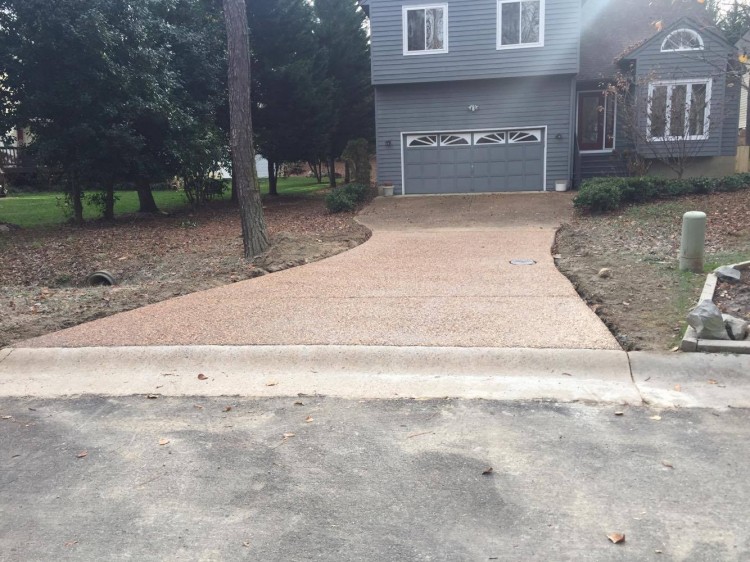 Aggregate Partial Driveway Replacement
Stamped Concrete Walkway
Running Bond Stamp
Sadona Rust Integral Color​​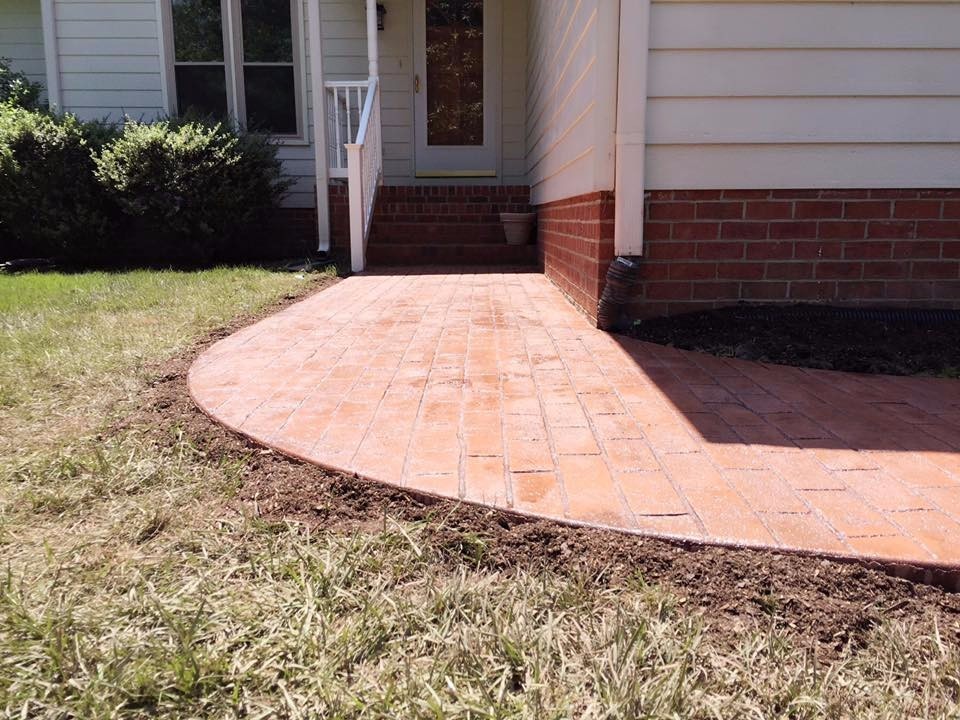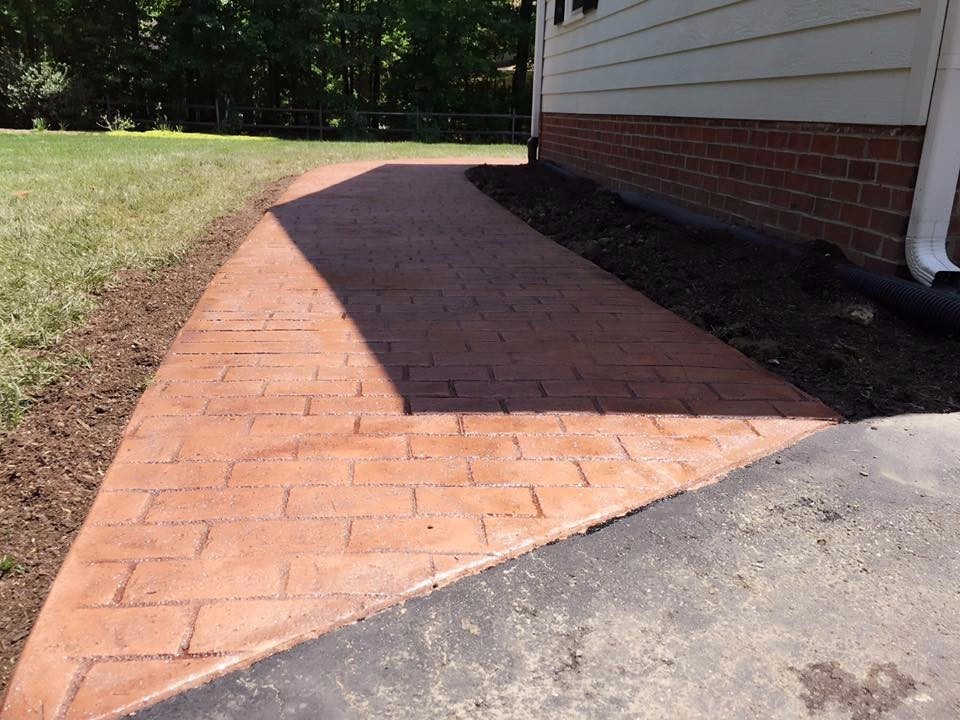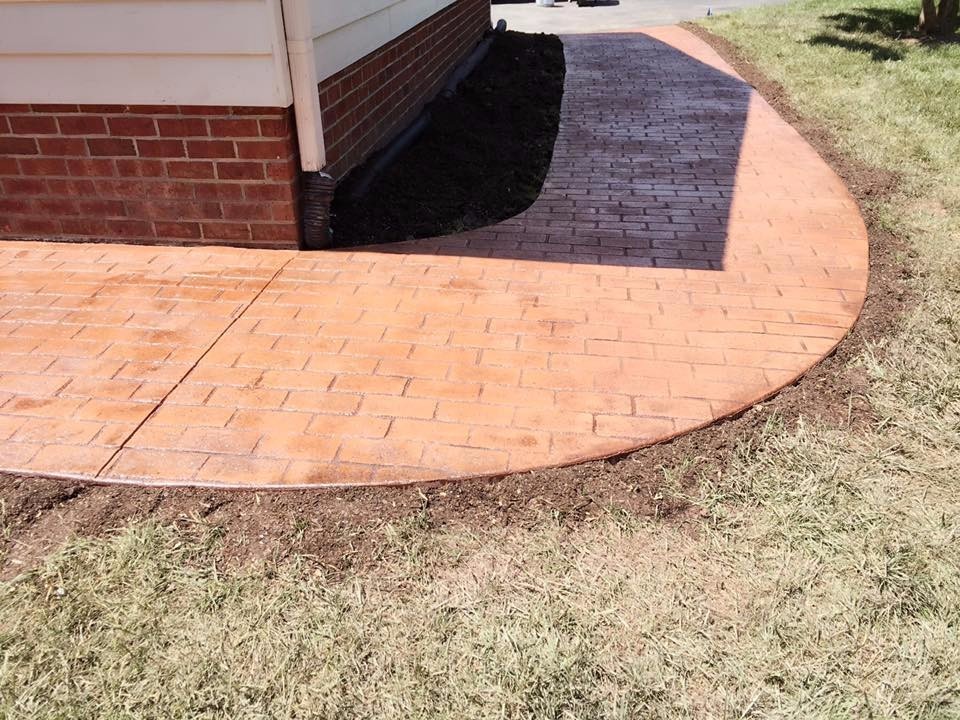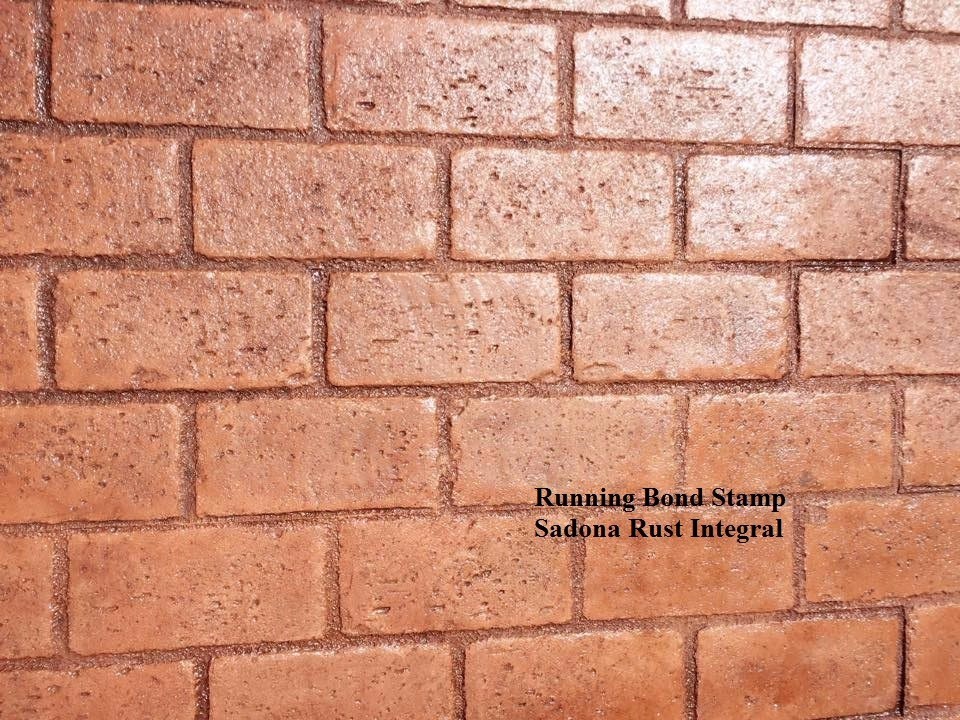 Stamped Concrete Walkway
​ Ashlar ​Slate Stamp
Basic Brown Integral Color Hardener
​(can only be used on very small areas such as this walkway)​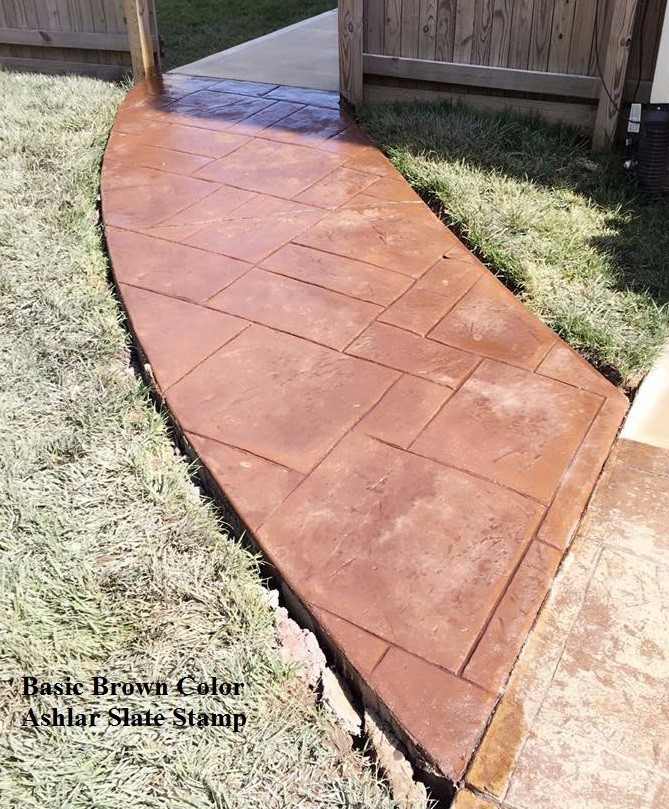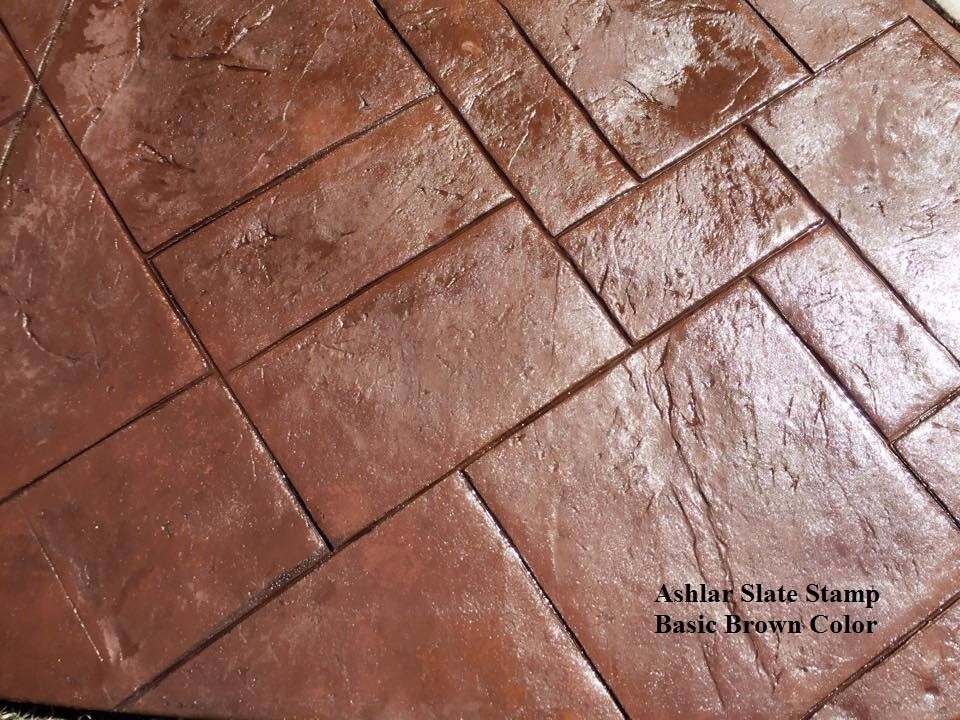 Large Rear Patio in Stamped Concrete
​Stamps Used: Ashlar Slate Stamp and a Brick Stamp Border
Colors Used​: Irish Coffee Integral, Dark Brown Release on main stamp with Charcoal Release on border stamp

Additional Small Shed Pad
Stamp Used: Textured
Colors Used: ​Irish Coffee Integral, Charcoal Release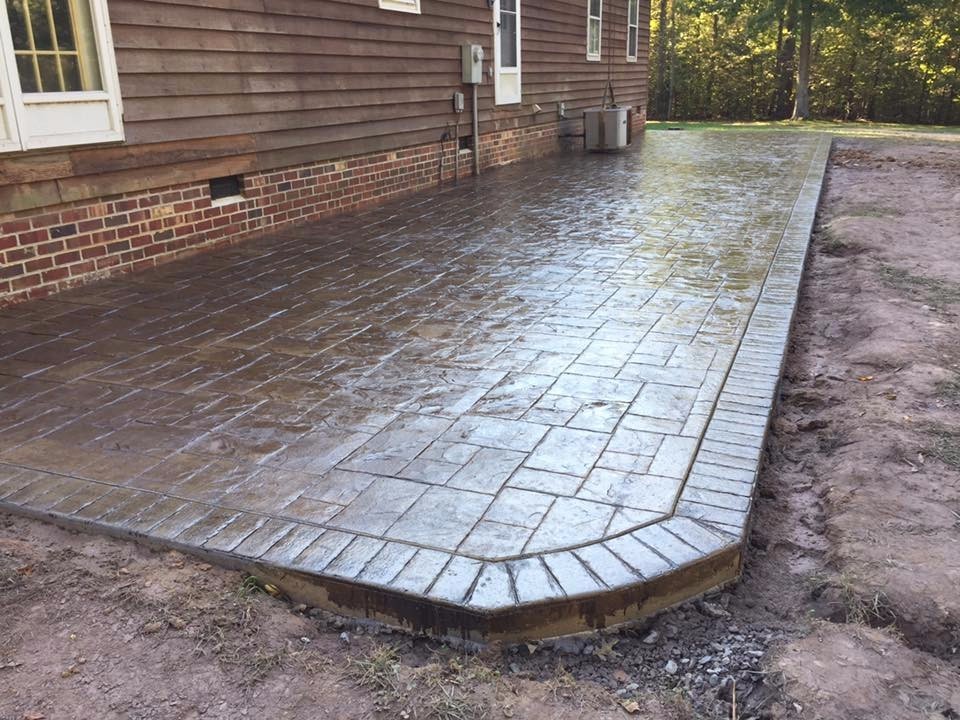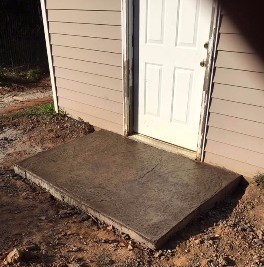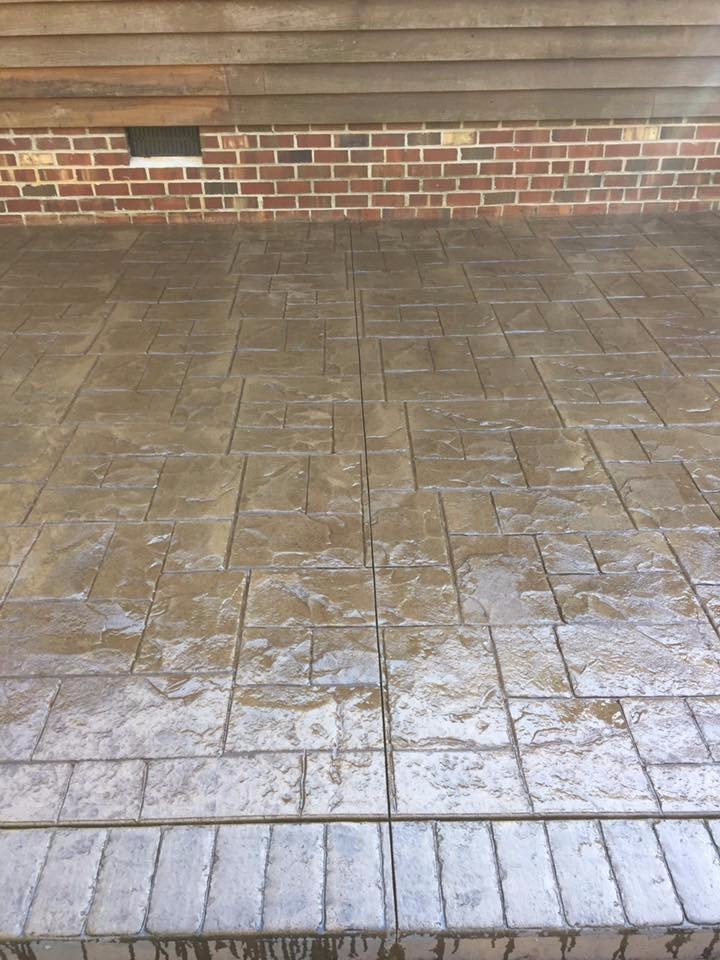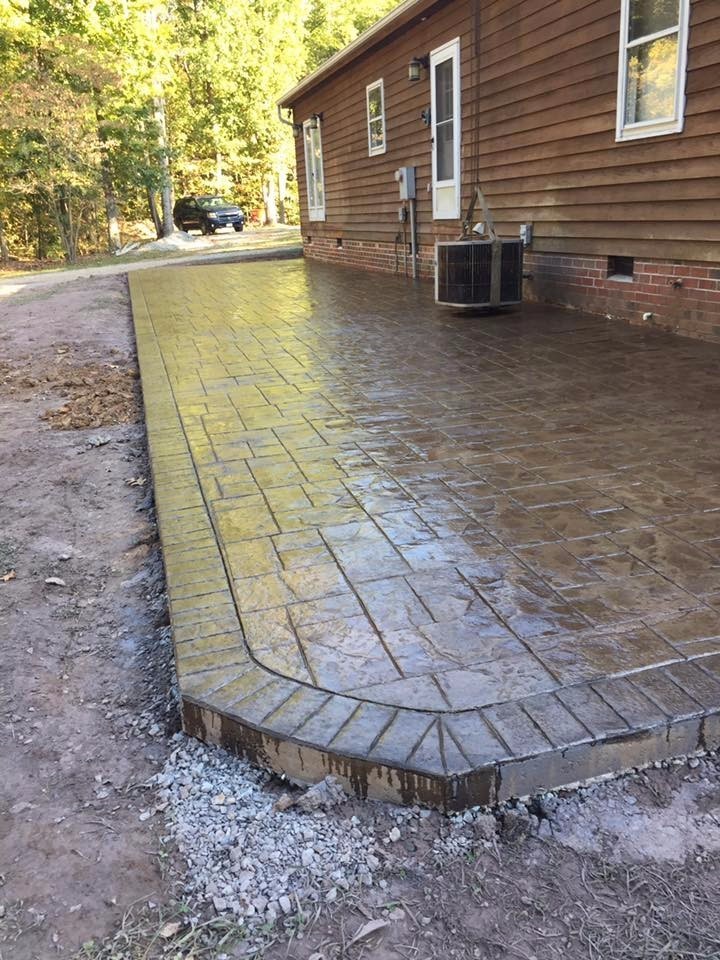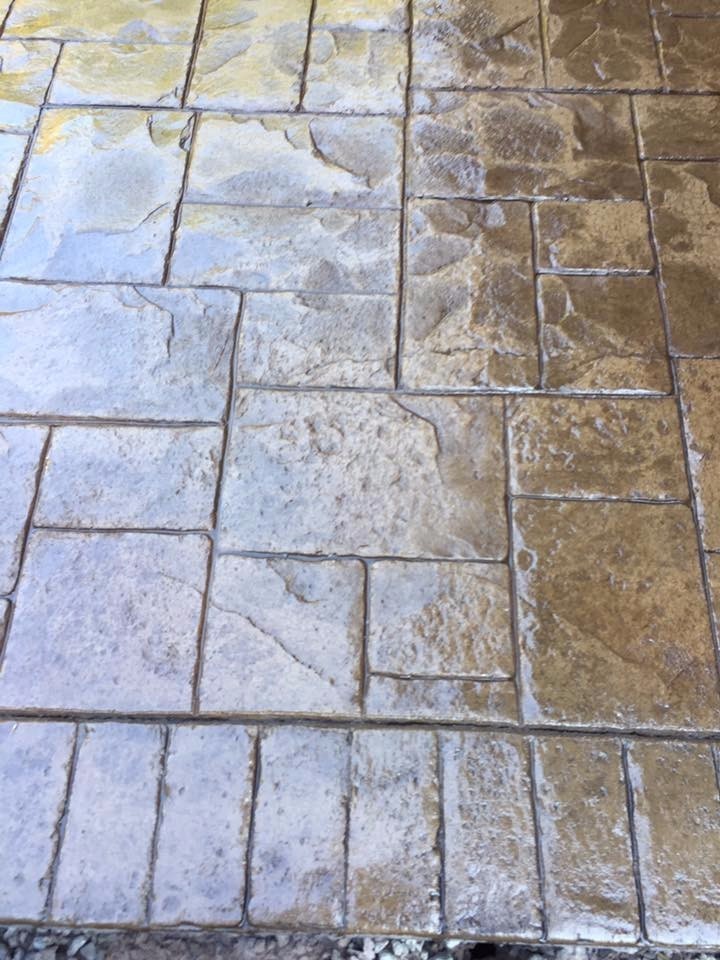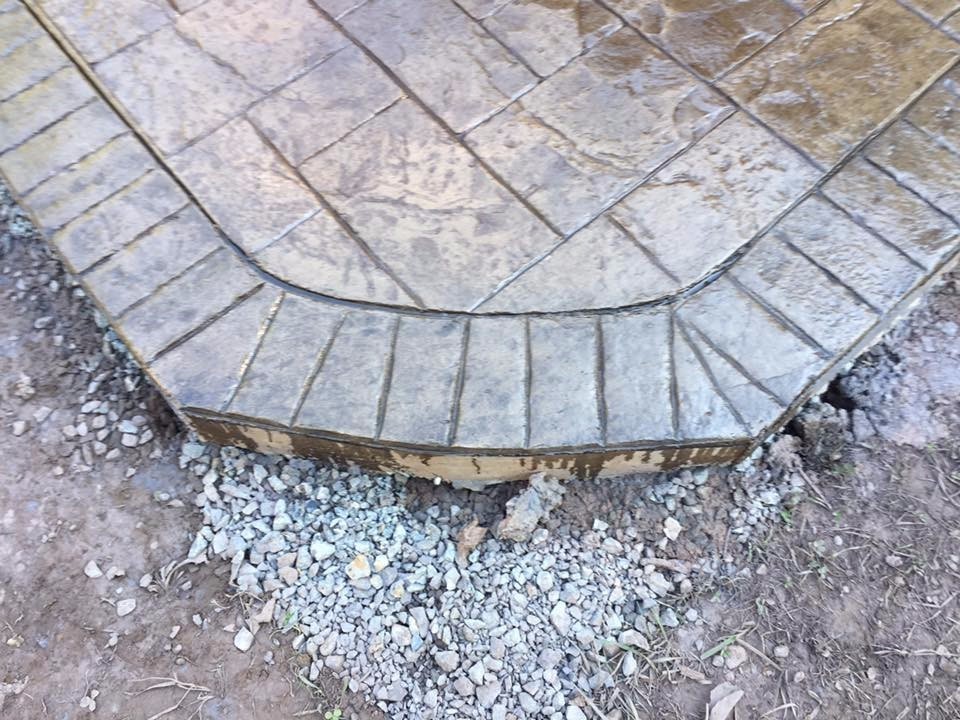 Stamped Concrete Pool Deck
Stamps Used: Ashlar Slate, Brick Accent Band
Colors Used: Silver Dove Integral, Charcoal Release​​​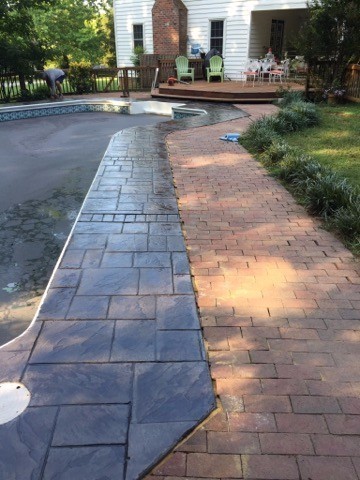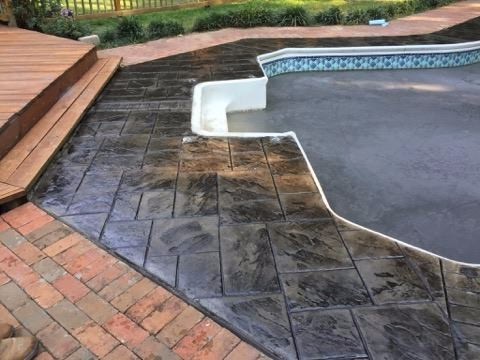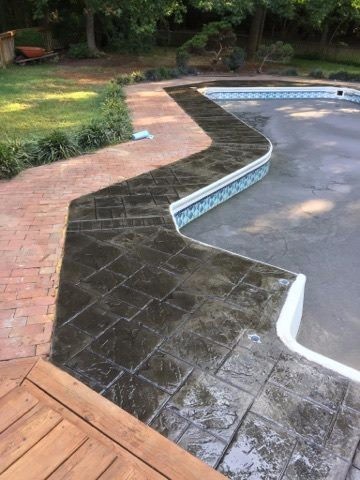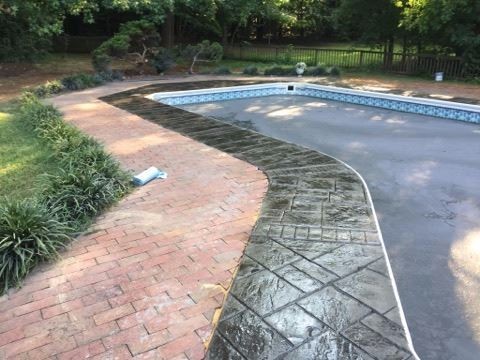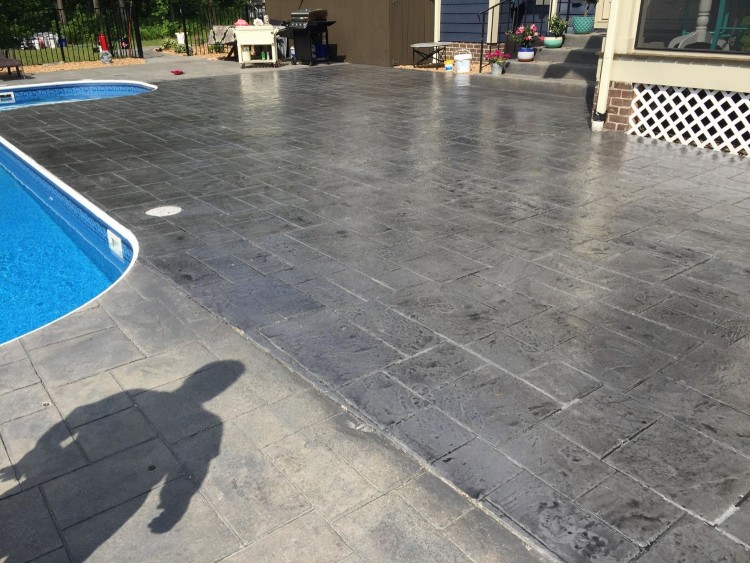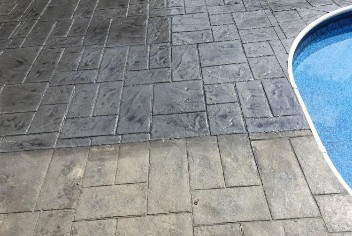 This customers pool deck was sealed horribly by the original concrete company. We came in and refinished it for her and it made it look new again!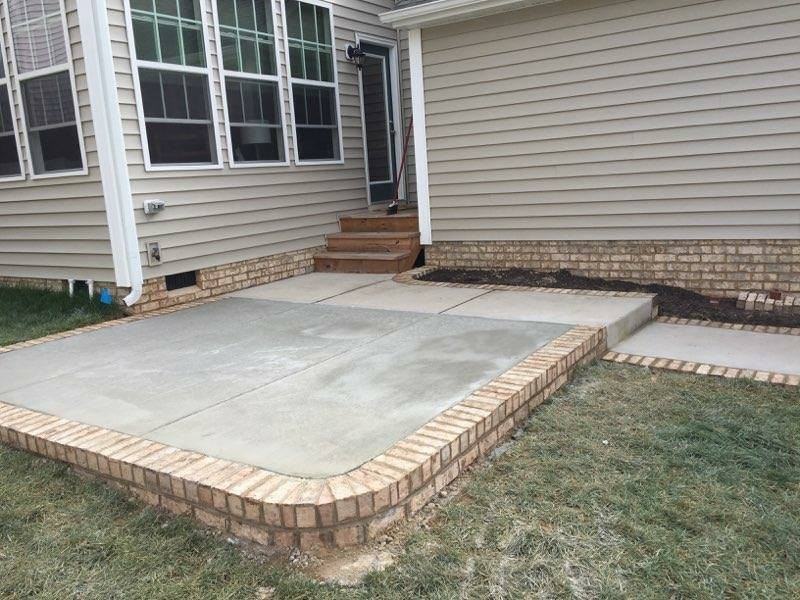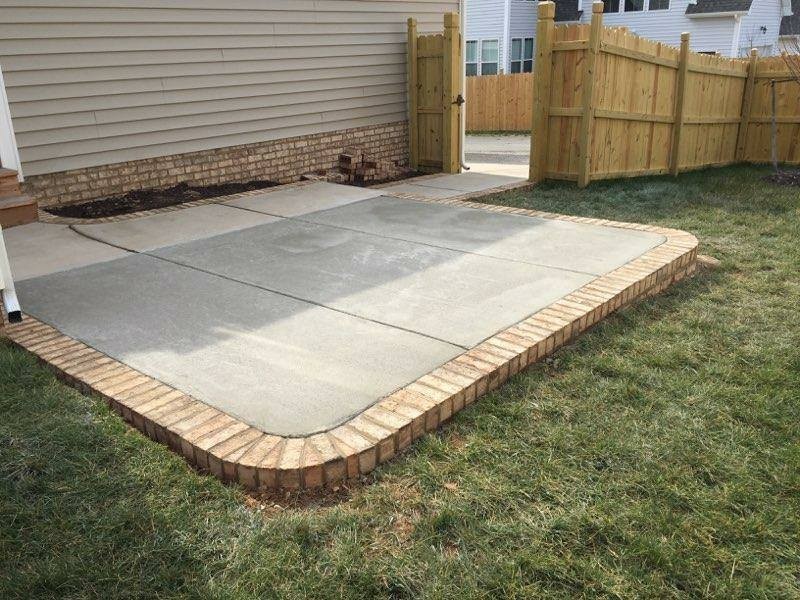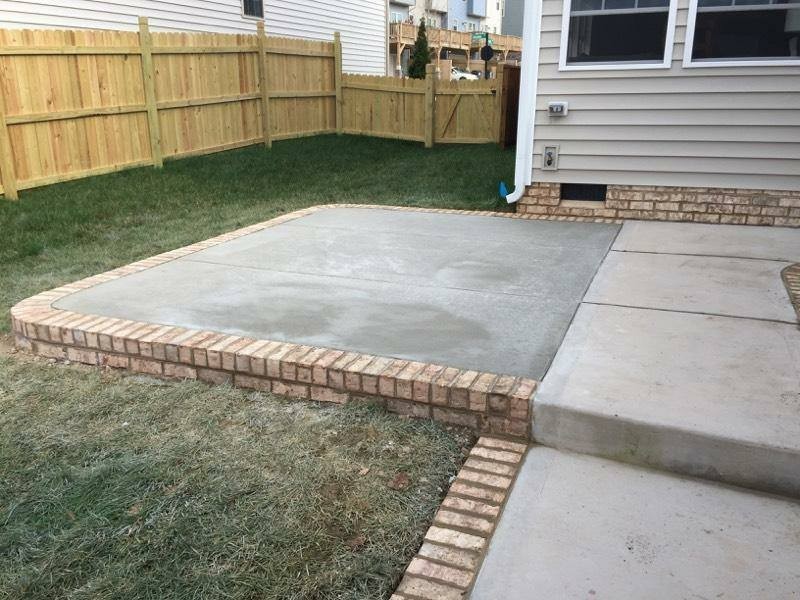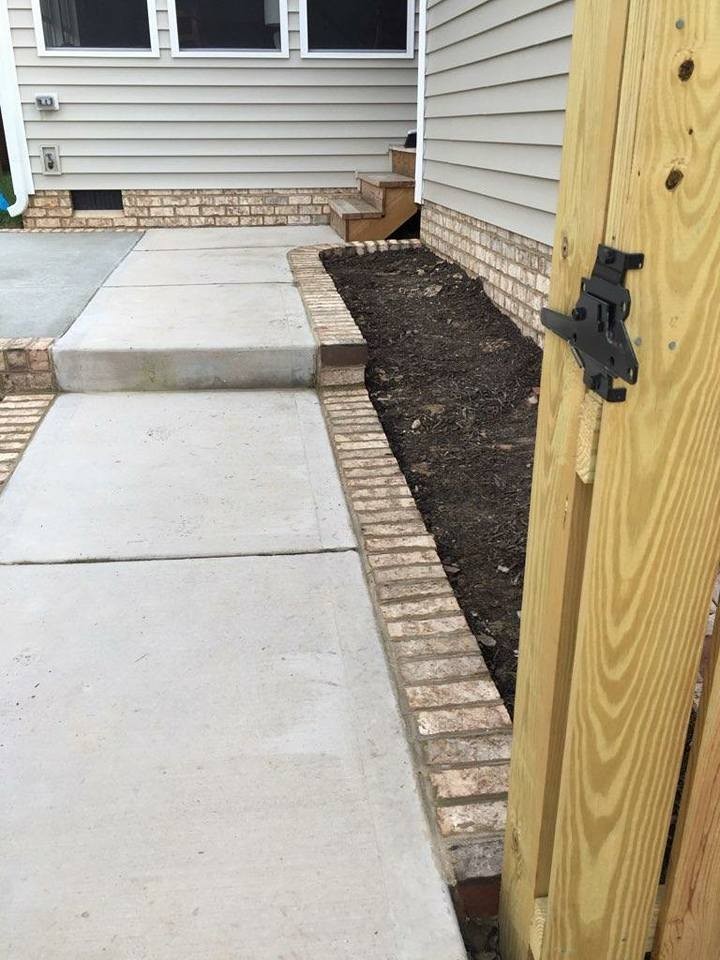 For this patio extension, we used brick that matched the customers home and created a beautiful border around the existing and new concrete, creating a lovely outdoor living area for them.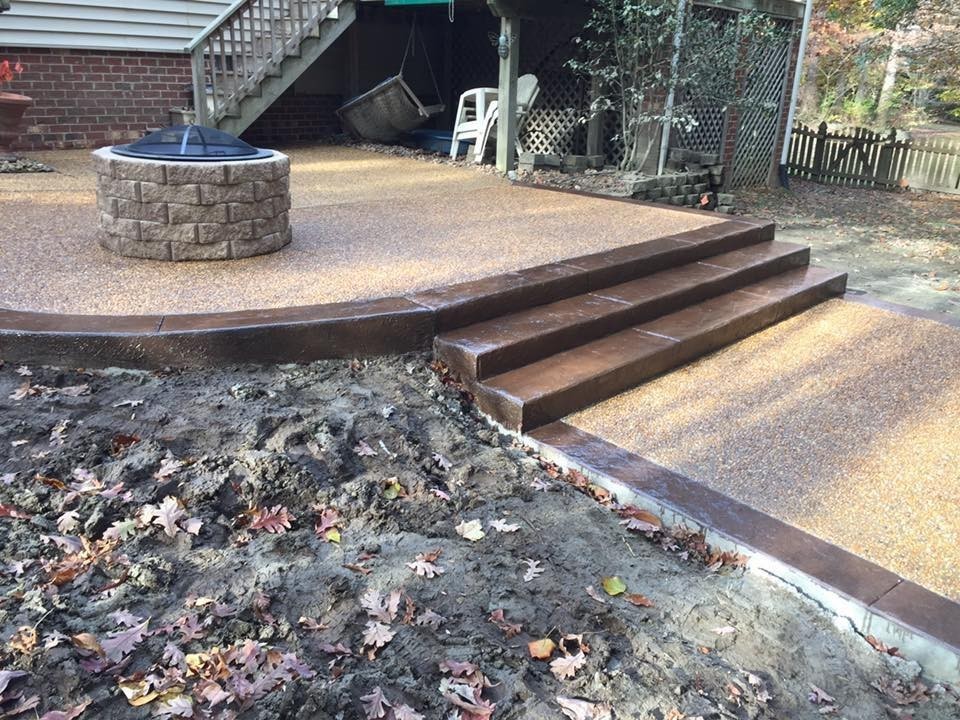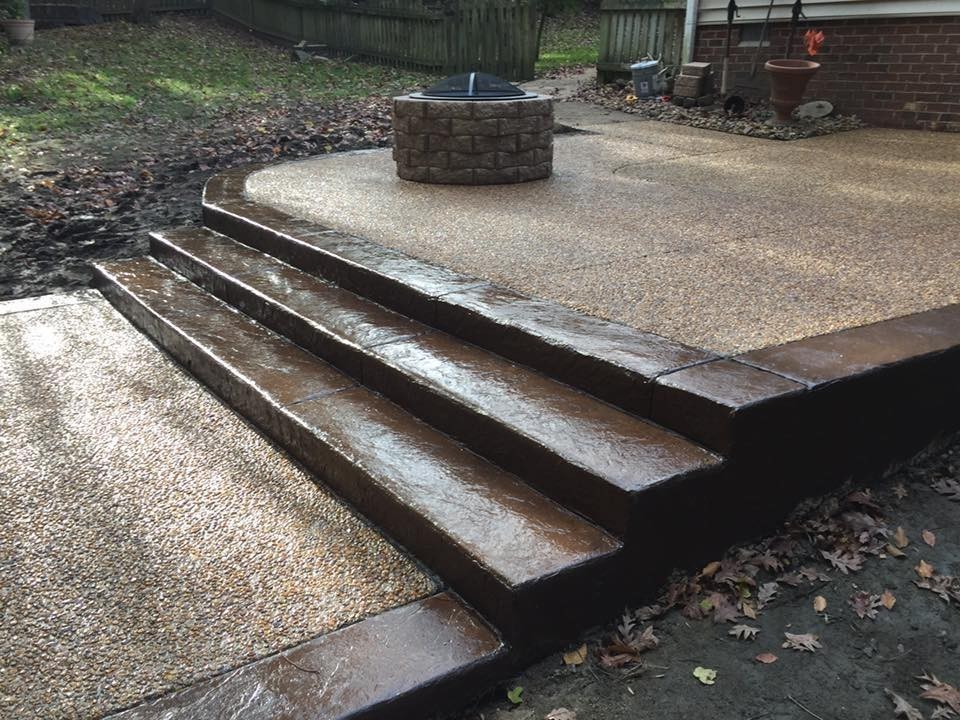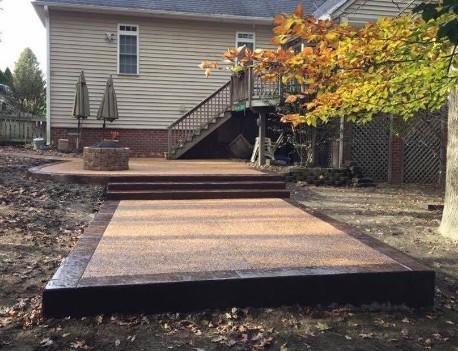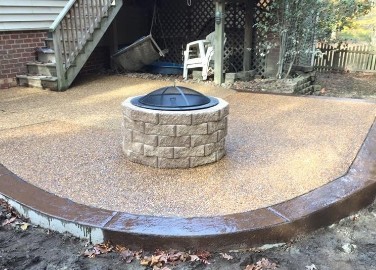 This customer had a very tiny aggregate patio. We added on a large, step-down patio. The interior was done in aggregate to match the existing concrete and we gave it a dark brown textured border to bring it all together. Due to the elevation change, we integrated two step treads which we textured and colored in dark brown to match them with the border. The customer also requested a fire-pit as they were looking forward to hosting many get-together's in the Fall (which is when we installed this lovely outdoor living space for them), so we gave them an Aspen Fire-Pit Kit to enjoy.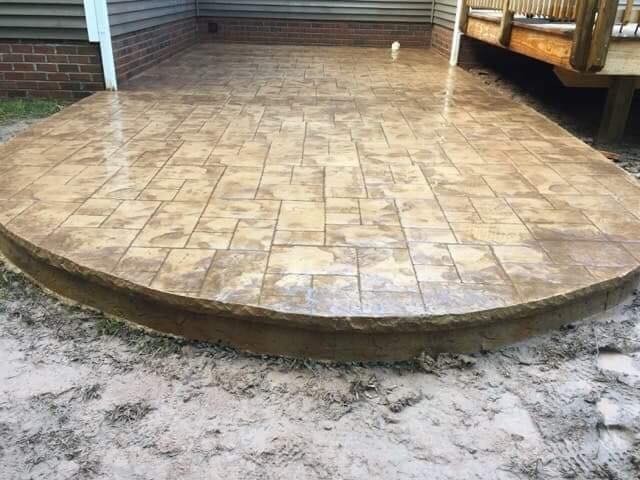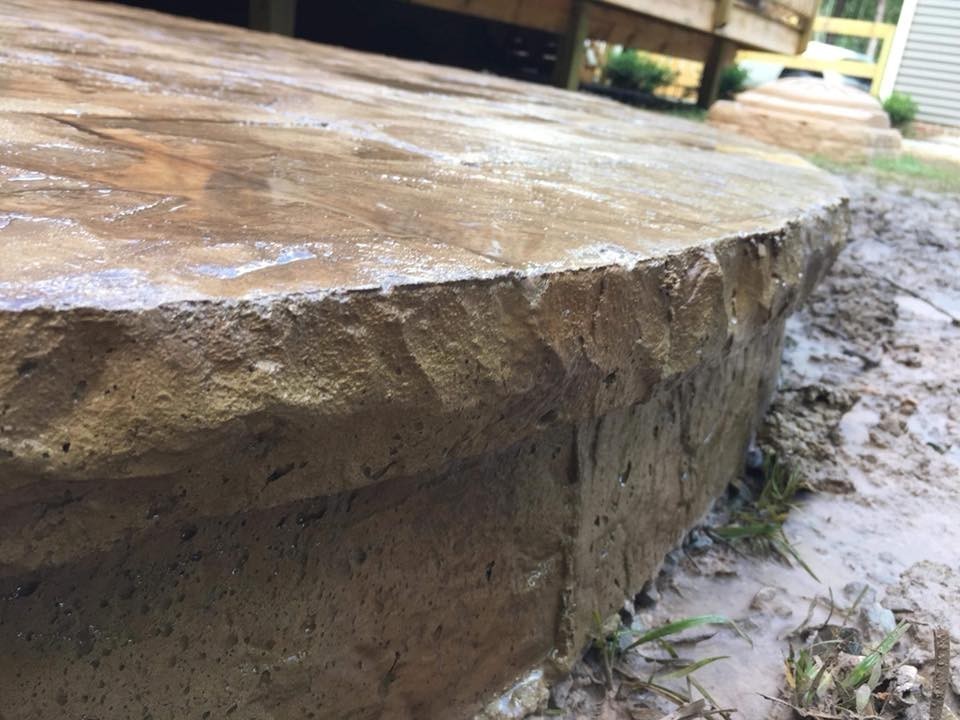 Our customer wanted to add a stamped patio onto their home to hold a large hot tub.
They chose an Ashlar Slate stamp and Cantilevered Edge. The colors are Khaki Integral with a brown release.​​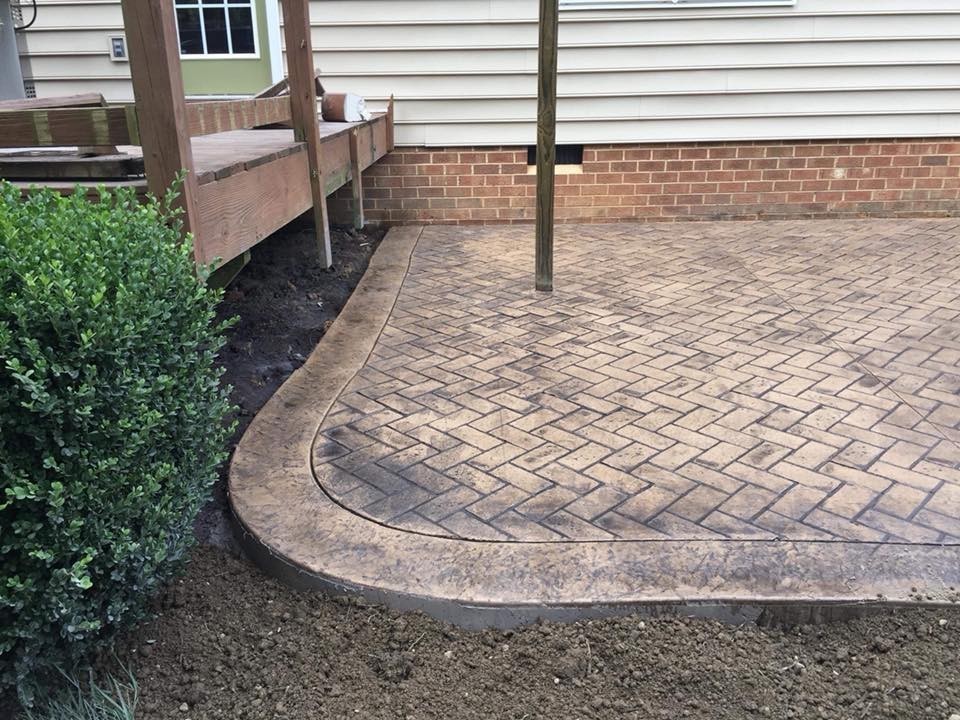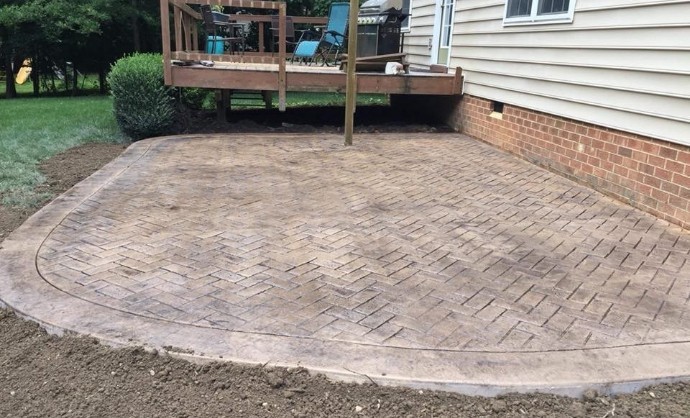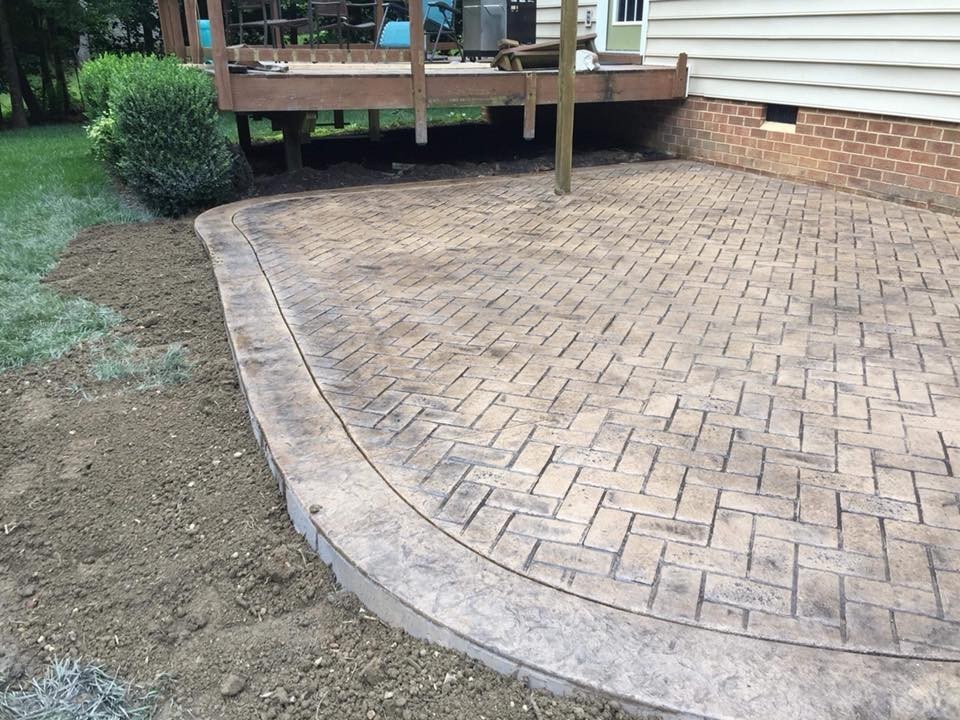 For this patio the customer requested a Herringbone interior stamp with a textured border. The integral colors are Irish Coffee and a Medium Gray release, the sealer on this one was a little different than normal. It is a Matte sealer and we think it turned out beautifully. We're hoping more customers request that in the future.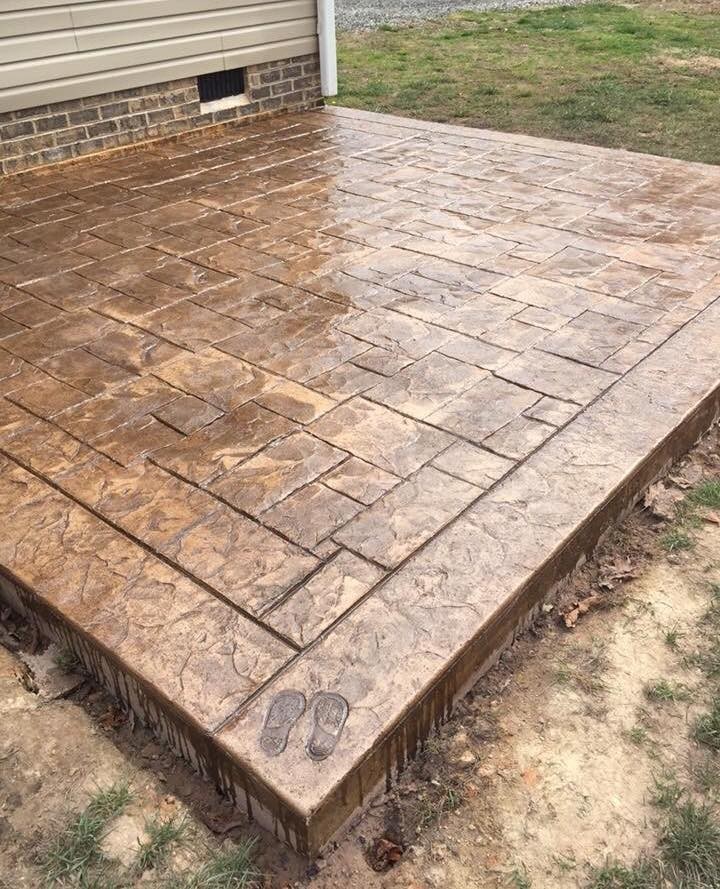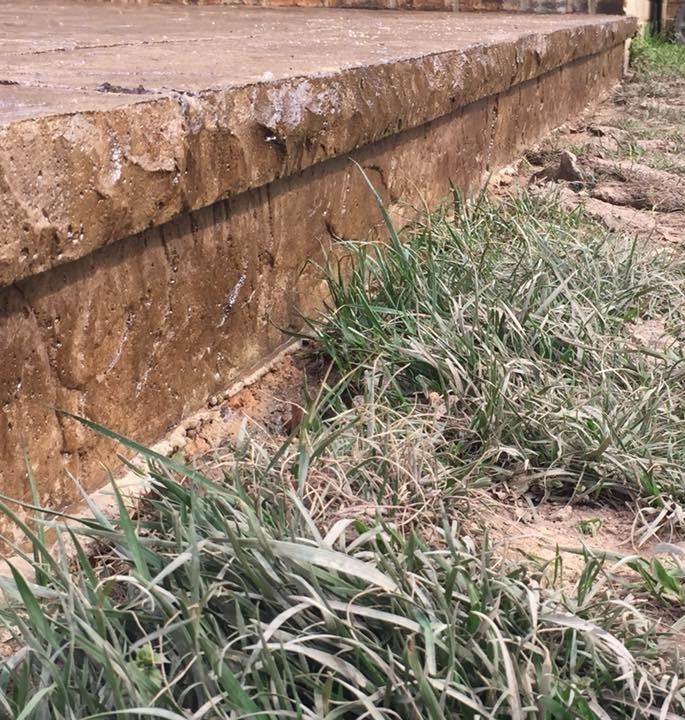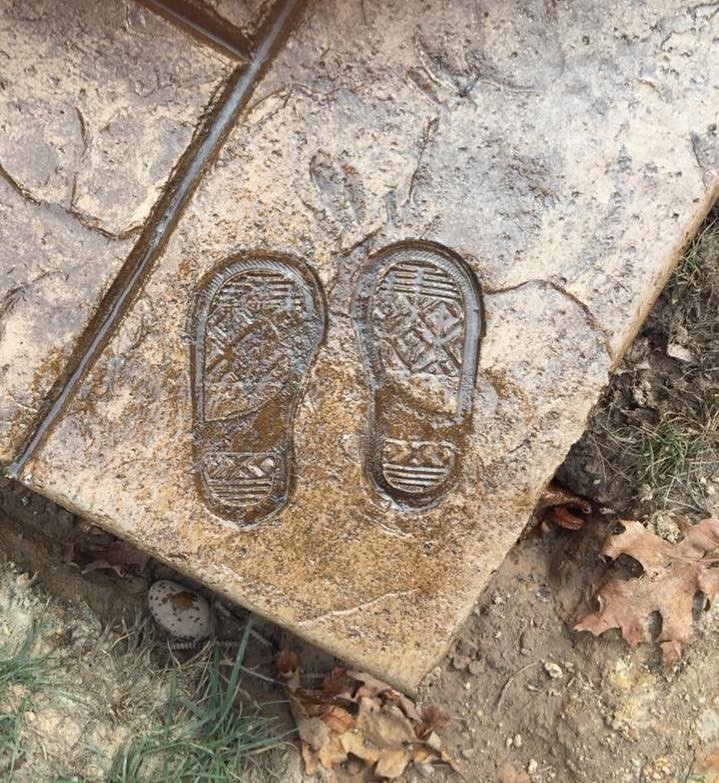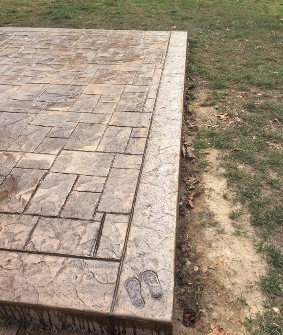 This patio ended up being one of our favorites. It's a basic Ashlar Slate interior stamp, Textured border and Cantilevered Edge, Khaki Integral Color and Brown Release, but while we were stamping, the customer came out with her child's baby shoes and asked us to stamp them into the patio. We think it turned out amazing and it made it quite memorable for us.
















We installed this really neat double sidewalk for a wonderful couple. The walkway runs along the driveway, then splits and goes up to the front porch and around to the back garage door. The interior is basic broomed concrete. The border
​border is textured in a light gray integral and medium gray release.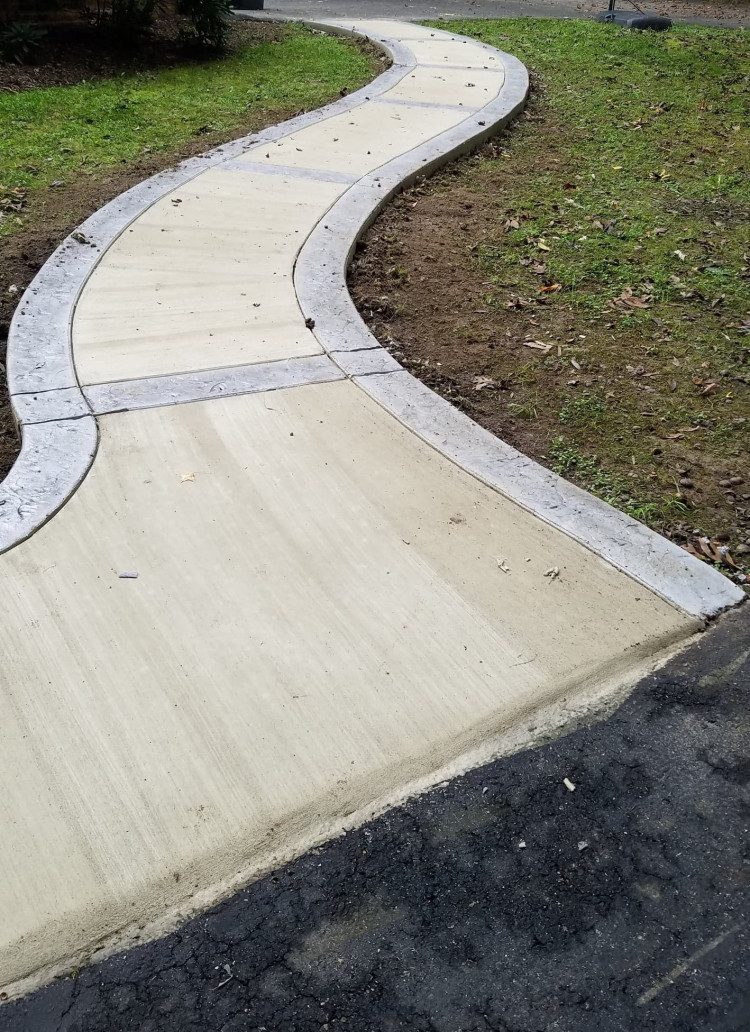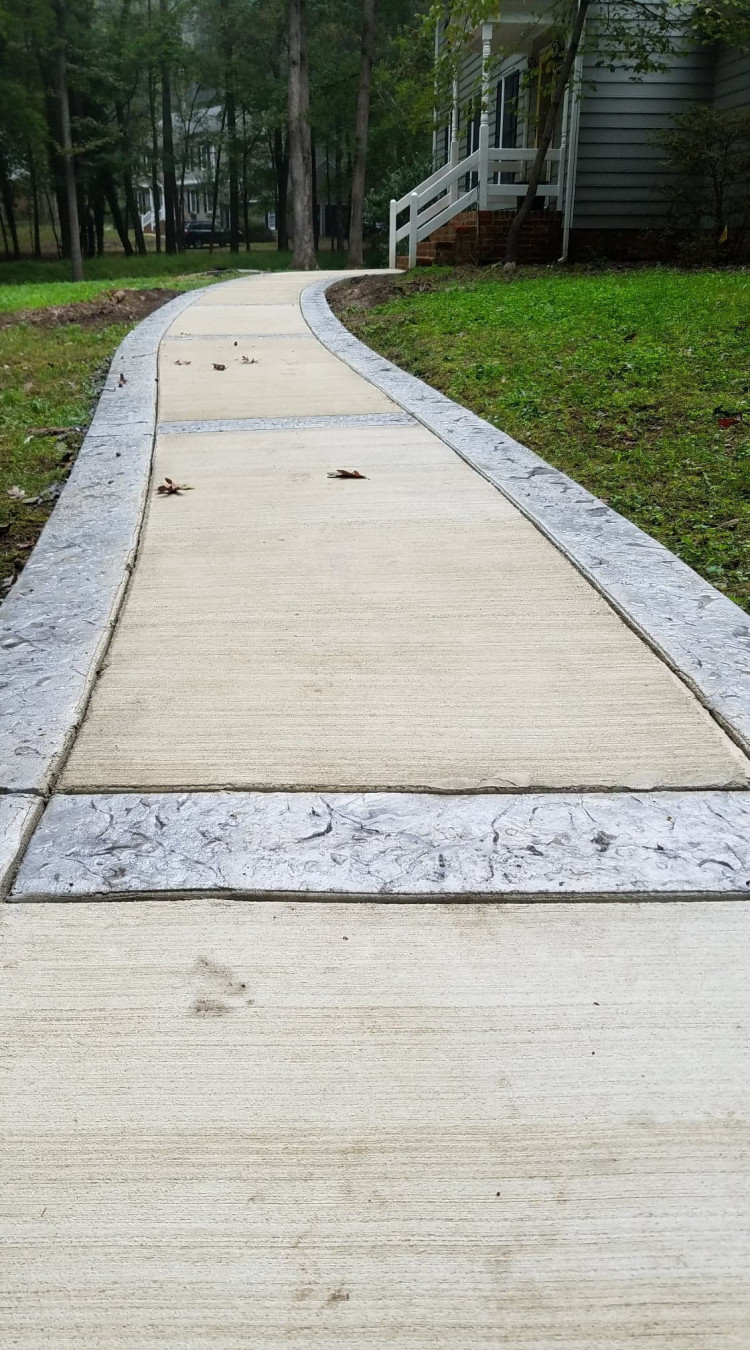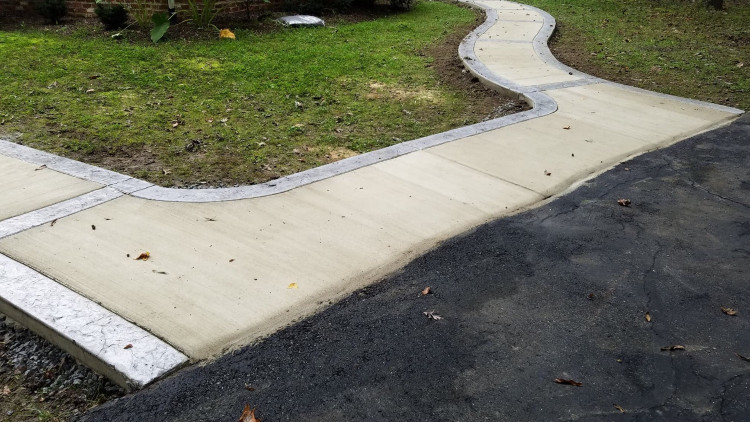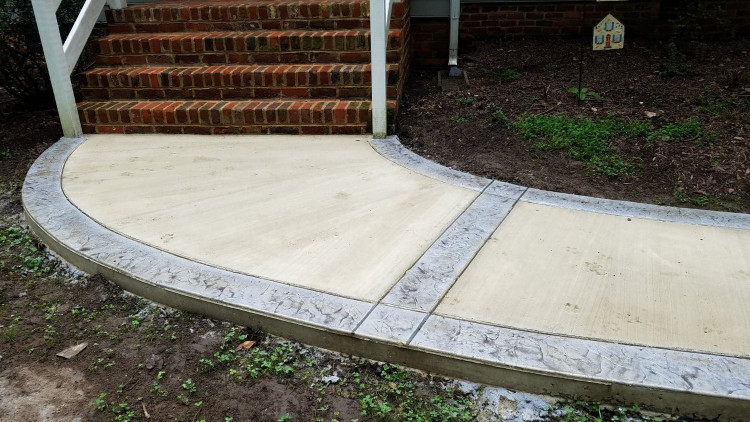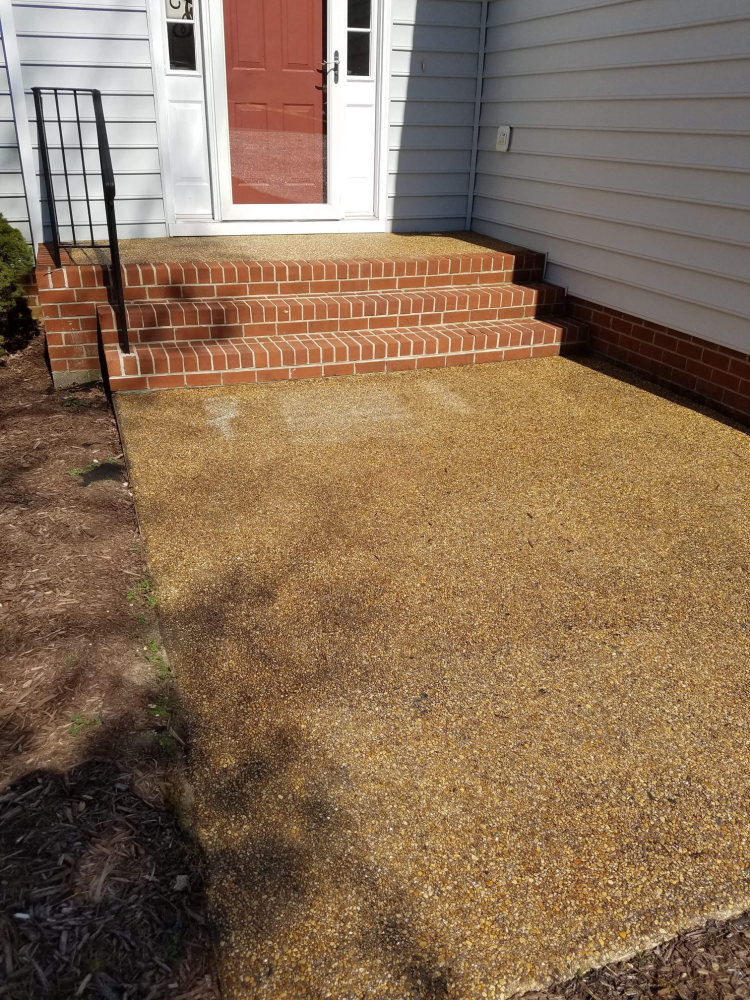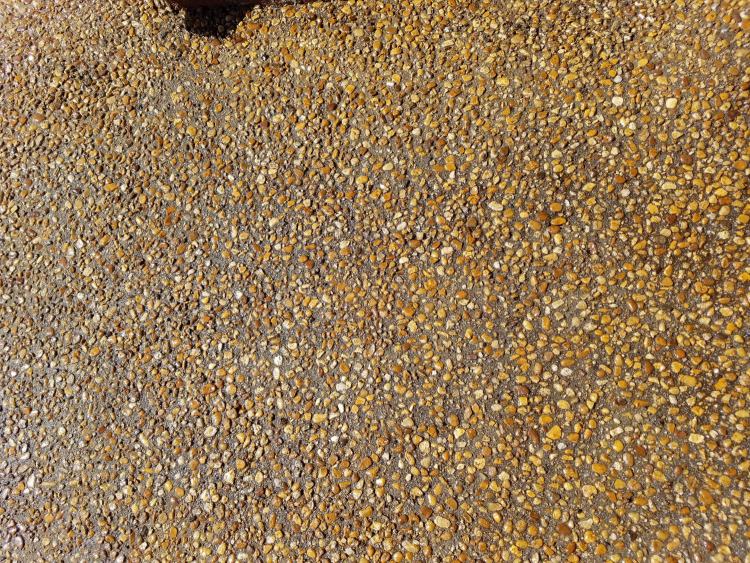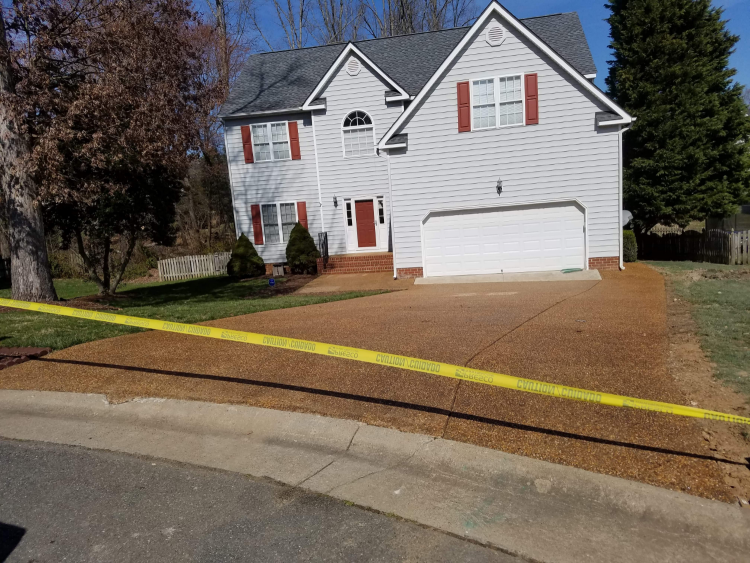 Below is a beautiful 5' aggregate driveway extension we installed, turning the 1.5 car driveway to 2.5. We also cleaned and resealed the entire driveway with our specially tinted aggregate sealer.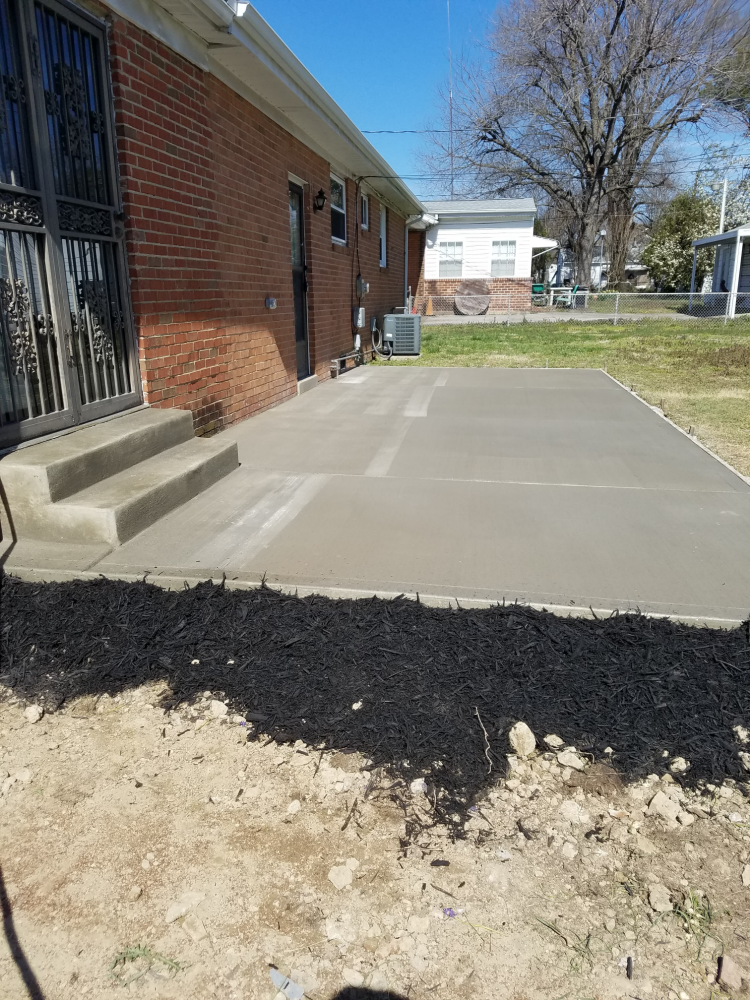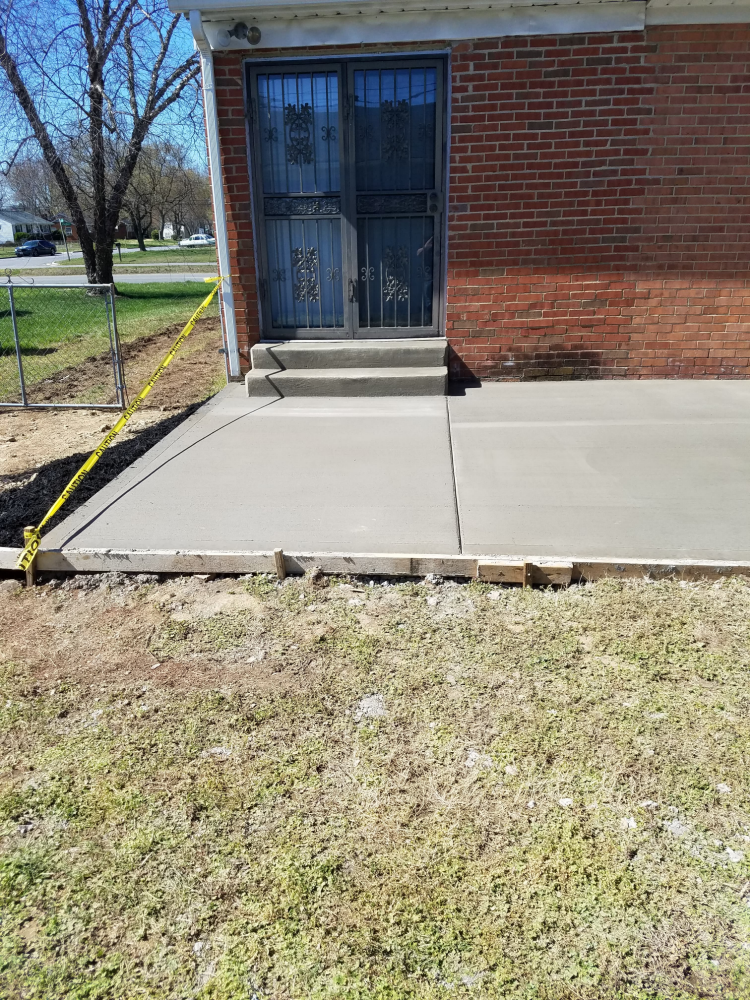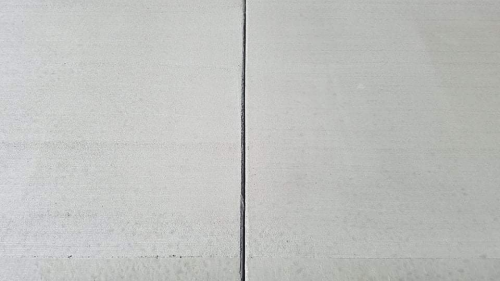 This customer was trying to make some repairs and upgrades on a home they own before listing it to sell. The existing patio was sloped towards the home and a vent was installed in the foundation causing rain water to pour under the home. We removed the vent, filled the hole, installed a new patio with the proper fall away from the home and installed new concrete steps. They were so pleased they asked us to price a driveway from the road to the back patio.


(the white marks you see are where the concrete was beginning to cure, it was still mostly wet when these photos were taken)​



This beautiful outdoor living area was a dream to complete.

We did the patio, walkway, curbing and small stoop in stamped concrete. The colors used were Smoke Gray integral and Coal release. The stamps are Ashlar Slate interior and Textured border, curbing and walkway bands.
The firepit and seating wall were done using natural stone in Chocolate Gray and Bluestone coping. Together they create a lovely, cohesive look that any homeowner would be proud to have in their yard.