"When you're in search of excellence"

I decided to start Paragon Services so i would have more time with my wife and sons, so it is a newer company (8 years) but i come in with over 28 years experience in the masonry and management fields.
We are dedicated to providing you with the best service possible.
We strive to be timely, clean, and efficient in all of our work.
Please feel free to contact us with any questions or concerns you may have by going to our "contact" page.
We are able to do most anything masonry or concrete related...
​
Out door grills or chimneys
Walkways or patios

Stamped Concrete​

Tuck-Pointing​
Stoops
Steps​​
Slabs​
Call or email us with your idea and we will work with you to get it done!
Bear (5), Isaac (8), Duncan (18).



​​​​​I am licensed and insured in the state of Virginia and am also OSHA 30, Surecrete, Scaffolding, CPR/AED and First Aid certified.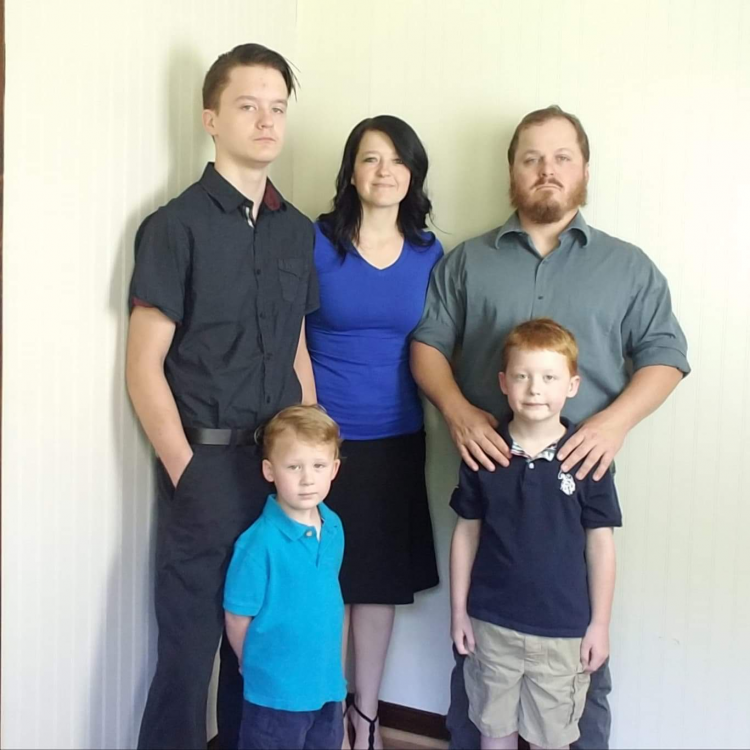 My wife (of 20 years) is my office manager, handling all of the paperwork, appointments and emails and she cares for our home and homeschool's our children as well. I couldn't do this without her support.
​Our oldest son (17 years old) graduated highschool at 14 and worked with me for about 2 years. Since obtaining his drivers' license, he was employed with a large local mechanic shop and in very short order went from sweeping the floors to working his own bay. He has since been hired by another local company that when they decided they needed a mechanic, refused to hire anyone but him. We are very proud of him and look forward to seeing where life takes him.
​Our middle son (7 years old) loves to ride out to visit the job with me, work with me out on smaller jobs, help me load the truck up in the mornings and keeps me on schedule.

O​ur youngest son (4 years old) keeps me company in the office when it's time to send out estimates. He also enjoys helping out with loading and unloading the trailers and helping my wife put away all of the tools and materials.
We are a family run and oriented company. When you contact us, you will speak with both me and my wife. When you hire us, your payment goes to things like our little ones' school books, clothes, groceries and bills.
We live simply and take pride in our character and values.
You should have absolute confidence in our customer service and work ethic.​