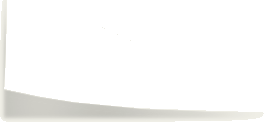 "When you're in search of excellence"

WHAT OUR CUSTOMERS

ARE SAYING
I would like to say that Paragon Services, LLC is a very responsible company. They just finished removing 3 trees from my yard. The hurricane took down one and then 2 others needed to come down. My yard was a complete mess but in no time at all Mr. Czeizinger had the debris gone and cut the trees up in a fast, and orderly fashion. I never had to go out to tell him what or how to do it. He was in complete control and I am very pleased with the job! He also built me an outside brick grill with a slate topper, and we absolutely love it! He seemed to be a friendly person and talked highly about his family. I would recommend him for just about any job!

Diane D.

I am writing this so as to inform any other senior of someone to come help them with odd jobs. I am a senior on a fixed income so I need to find people to help with outside jobs. Paragon Services, LLC. came to my home and gave me a most reasonable estimate on clearing 2 trees and tear down an old brick grill in my yard. The young man did a GREAT job and I will definitely be calling him again. Very reasonable and he did it in a timely manner.

Ann G.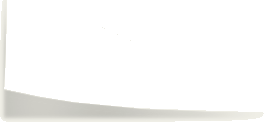 I can't say enough about Brandon C at Paragon. He would regularly email me or call me back same-day with answers to my questions. He showed up a few minutes early and worked (I think) a straight 13 hours until the job was finished. He has a professional but friendly attitude and gave me a great deal. He exceeded my expectations for the amount of work completed. I'd recommend him and his company for any masonry job.
​
Bobby P.​​
I am extremely grateful to have worked with Brandon Czeizinger of Paragon Services recently. I needed to take care of a damp crawlspace issue identified during a home inspection when my house was on the market. The closing date was only three weeks away. During that time, Brandon placed me in contact with a very competent structural engineer to assure that my foundation was sound, rerouted the drainage of two downspouts, sealed a couple of hairline cracks in the block and brick foundation, and reinforced the support of my second story addition. On top of all that, he even patched a few chips in my garage block wall where another, unrelated contractor repaired a pedestrian doorway. This last task was done free-of-charge…just because he's a nice guy and an excellent provider of customer service. The total cost of his work was $9000.00 less than a competitor contractor! I enthusiastically recommend Paragon Services LLC and Brandon Czeizinger to any homeowner who is a good steward of his/her property. I am proud to pass on his good work to the buyer of my beloved country home.
​
Rebecca S.
Formerly of Gum Spring, now of Glen Allen, VA
Last February I finally decided to get my broken sidewalk replaced. A large oak tree had been slowly destroying the old one. I found Paragon Services, LLC when I searched on line for a company that did small jobs. Brandon came out the next day to look at the project. He carefully listened to my problems and issues and then made a few good suggestions. He was able to start the next week.
I was very impressed with his professional but very friendly approach. He and his crew were respectful of me and of my dogs (very important to me) at all times. I was able to ask questions as they worked so I understood what was going to happen and when. The job was completed quickly as promised.
The finished sidewalk ended up looking better than I imagined it would. The new one is wider and gently slopes over the tree roots (I did not want my oak tree damaged) but angles out from the tree. I have just finished planting bushes and flowers along the side where the old walk was removed and it is now picture perfect.
I am so pleased that I show off my new sidewalk to all friends and family who visit. I can/will gladly recommend Paragon Services to anyone who needs work done around their home.

Diane H
Crozet, VA.

Installed Bluestone on my 8' x 12' front porch and front step. Included removal of old terracotta tiles and demolition & replacement of the old concrete slab underneath and renovating brick. They were prompt, professional, and did a wonderful job of cleanup afterwards. The stone installation was 'tight' and very neatly done. The edge lines of the stone were absolutely flat. They took extra pains beforehand in getting the level and grade just right. It is beautiful. They power washed to cleanup afterwards; even cleaned off the street out front, where their work trailer was parked. I am already saving and planning my next project. I would definitely recommend Paragon to others. (Don't let me beat you to them ;)

Bill M.
​Henrico, Va
Brandon and his crew just finished installing a brick-look front walk and I am more than delighted with both the quality of his workmanship but his superb attention to detail not only with the condition of my surrounding lawn but his removal of all excess concrete. I will be happy to recommend him without reservation but invite prospective clients to call me for the inspection of a first class job. Thanks Brandon Czeizinger!

Bette K.​​