"When you're in search of excellence"

Photos of our masonry work.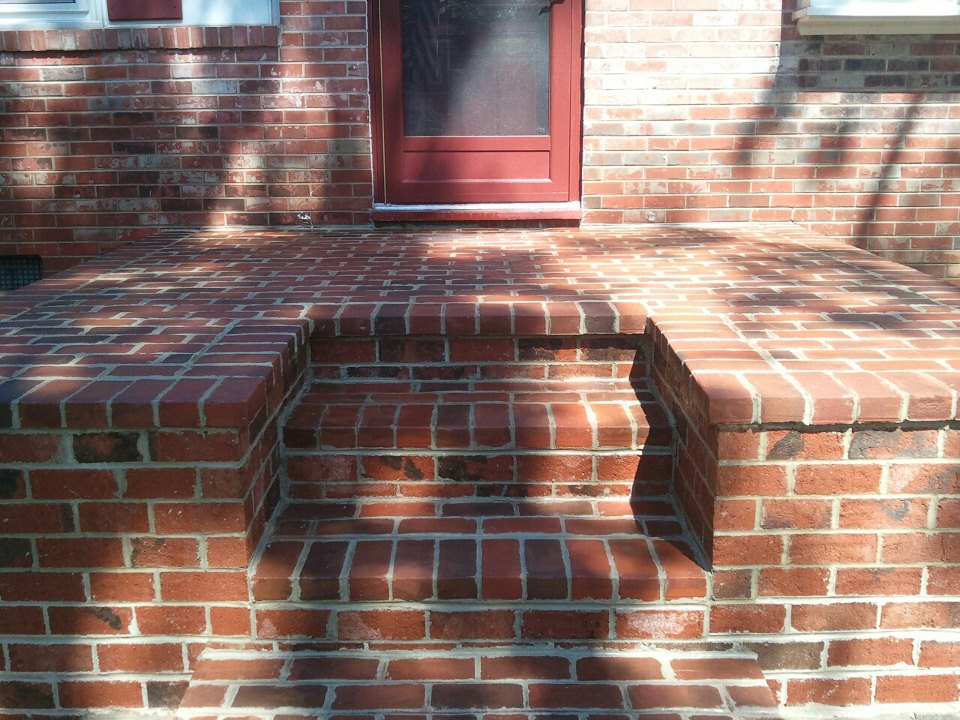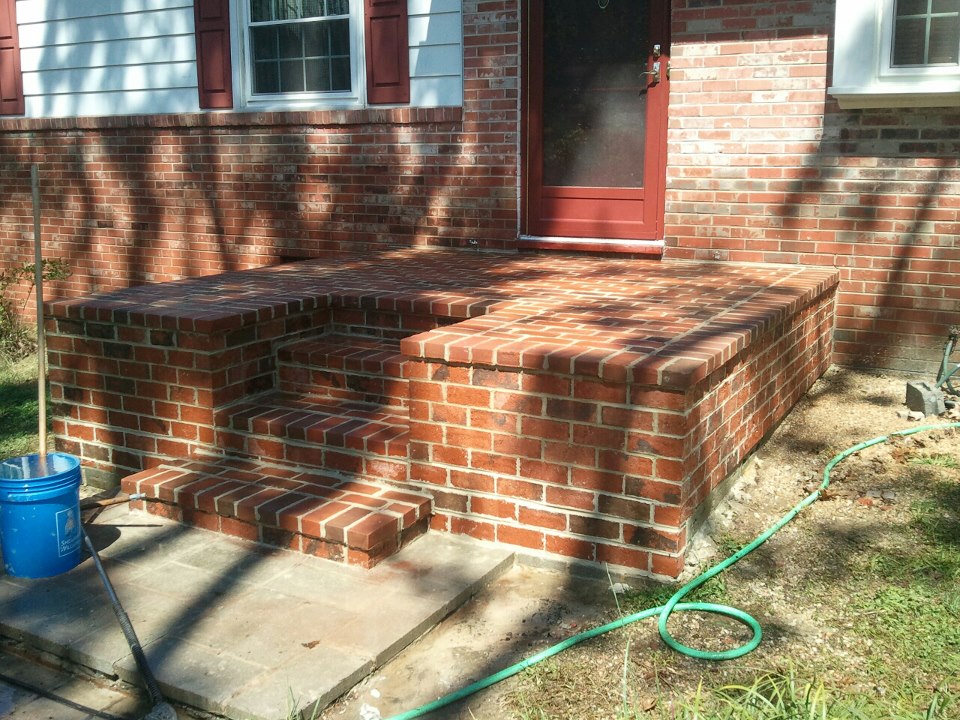 Interior & Exterior Natural Stone Fireplaces
Outdoor Kitchen & Grill
Cushwa Brick used to match customers existing home
Built on top of the stamped concrete patio we installed for the customer​​
Bluestone Topped Front Porch
Brick Veneer Stoop with Inset Steps
Natural Fieldstone Walkway
Brick Steps Tuck-Pointing and Repair
Before and After​
Brick Retaining Wall Rebuild
​Garden Timbers, Soil & Gravel added
Terracotta Tile Porch Rebuild
We completed these lovely stone columns for a brand new home builder in the Central Virginia area. They take great pride in their craftsmanship and have an eye for detail. Instead of focusing on getting as many homes built as possible, they look strive for the highest quality workmanship and the best customer services and their customers are very appreciative of it. We loved working for them as we did these columns and the foundation and will be back to pour their concrete (stay tuned for updates!).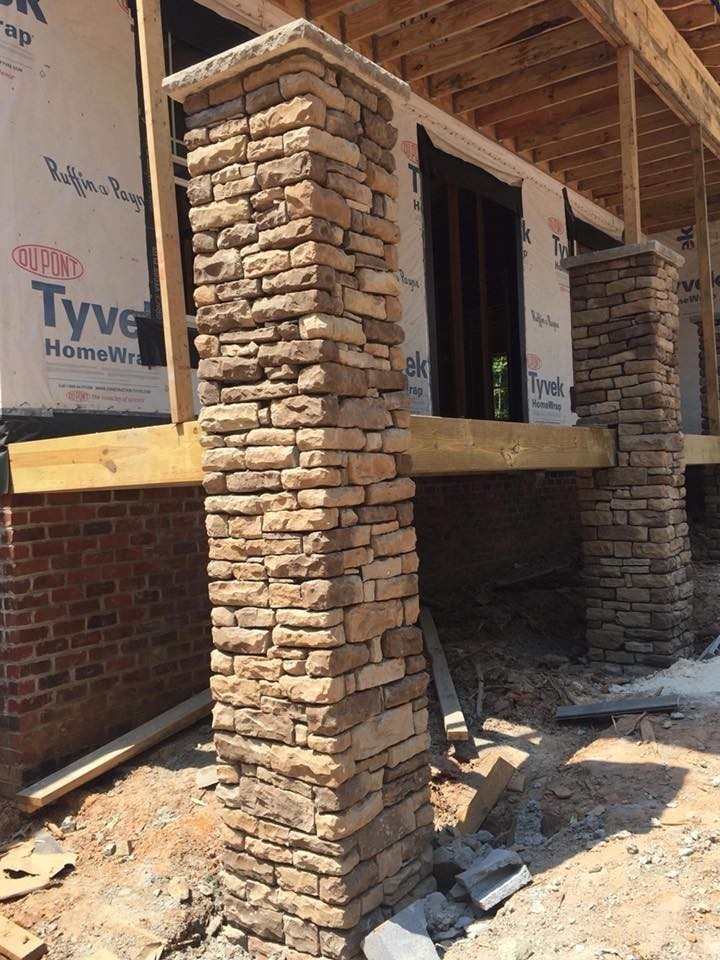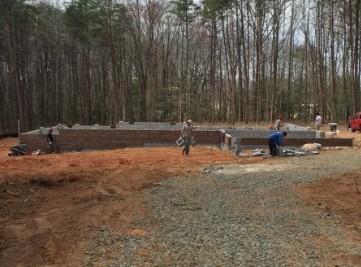 Customer wanted a new front walkway. We installed brick pavers along the edge and poured concrete in the center, completing it with a broom finish. The next Spring they called back and we installed a matching brick paver garden border all along the front of the home.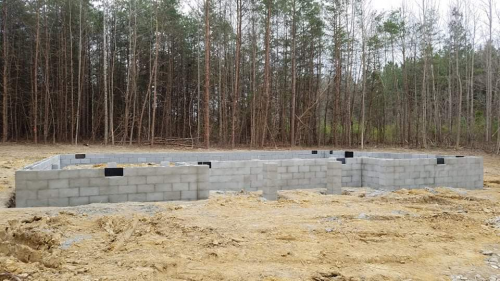 We have recently begun working with a new home builder in the area and this is the first foundation we have completed for them.


We dug and poured the footings, then laid the block, installed the vents and access door and parged the walls to prepare them for painting.​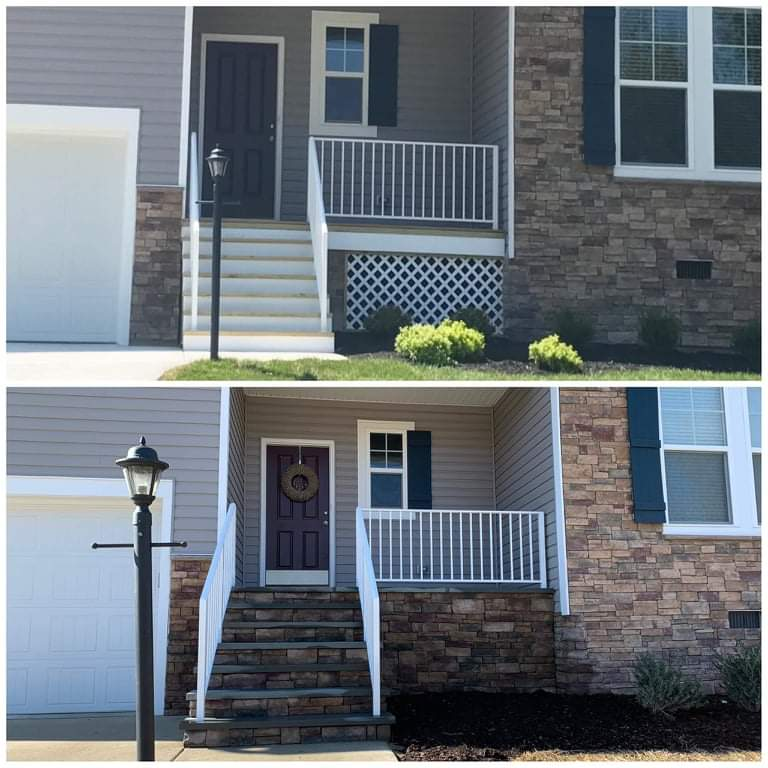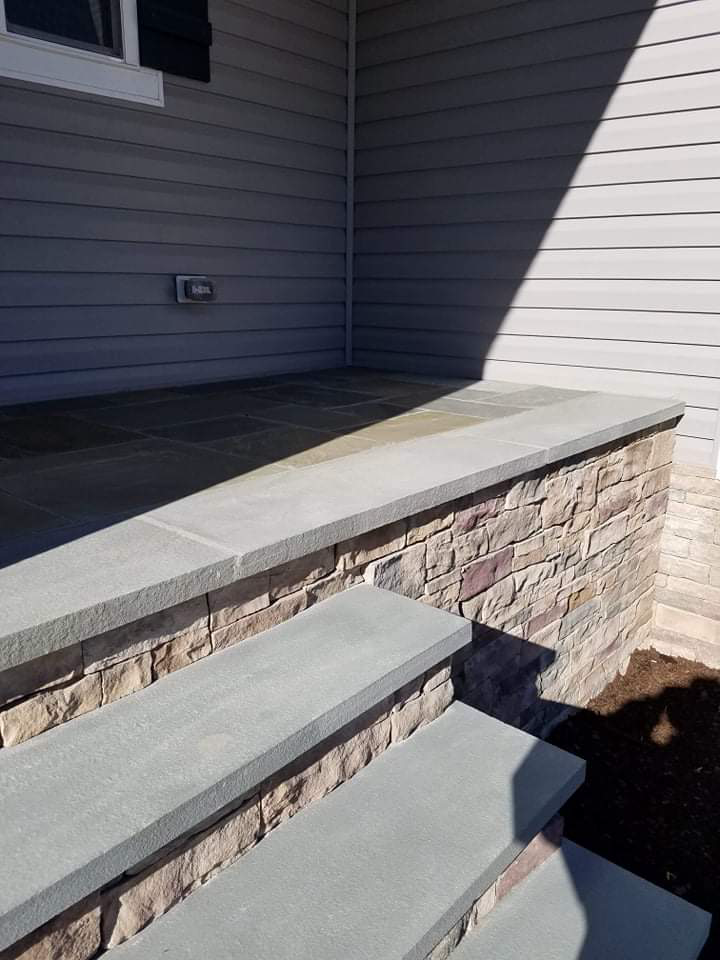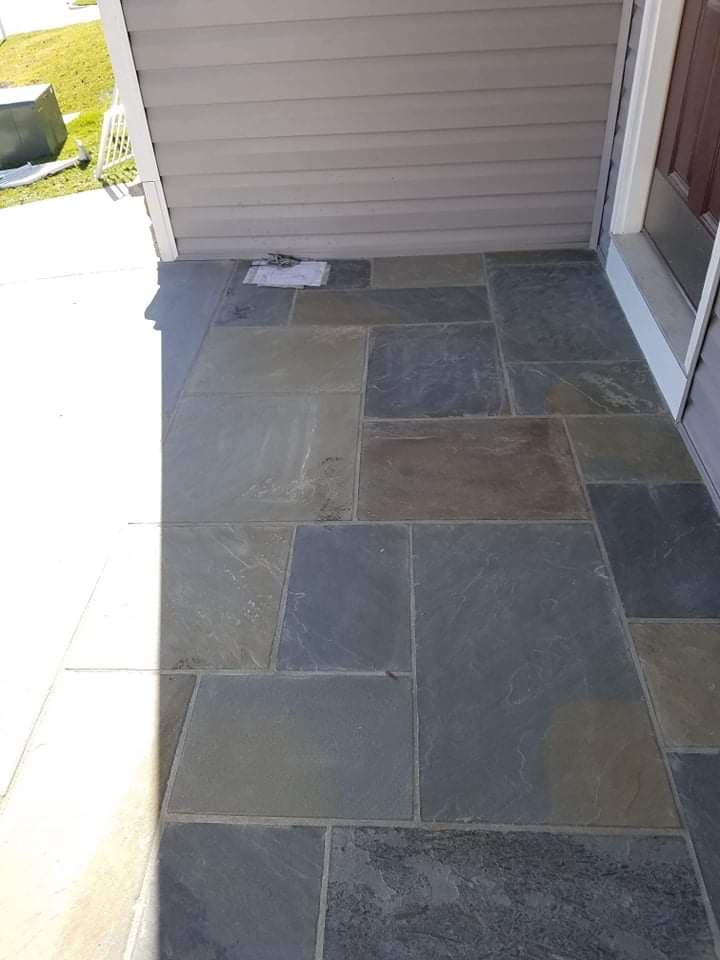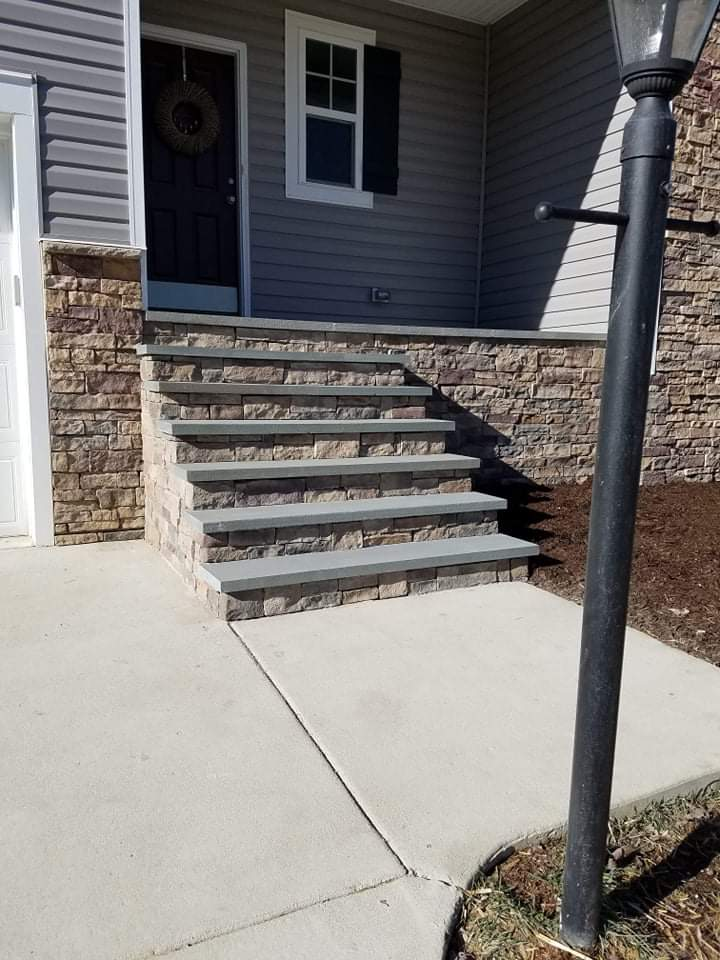 Our customers builder was supposed to give them a masonry porch, but they completed the home with a wood deck. So they asked us to come in and replace it with a stone and bluestone one. Below are the results. The customer was incredibly happy with the results.
​
​ It's a beautiful upgrade to the exterior of their home.


Various Foundations and Slabs we completed 2019/2020